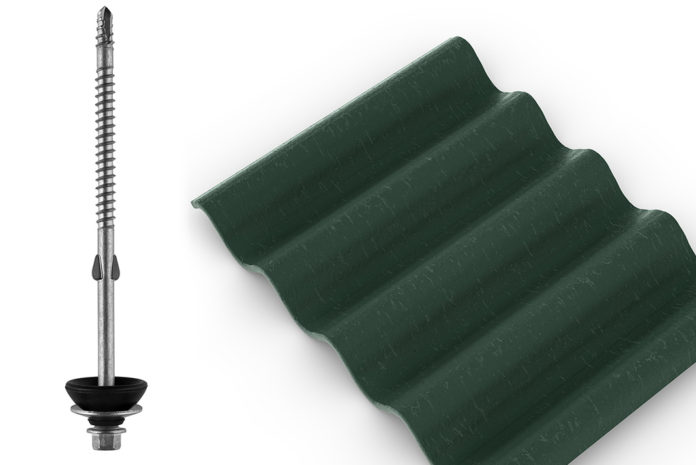 Looking for a way to avoid delays and fast track projects? Marley Eternit can deliver Laurel Green and Slate Blue painted semi-compressed fibre cement profiled sheeting within three to five days of order. And until the end of November, Topfix wood substructure fixings will be included for free on any P6 painted sheet colour or Farmscape order.
Martin Clunn, profiled sheet buildings marketing manager for Marley Eternit, said: "This instant availability of painted Laurel Green and Slate Blue profiled sheet is satisfying specification demand, while also bringing the benefits of semi-compressed fibre cement profiled sheeting to building projects.
"When deliveries are straight to site with our free wood substructure fixings, the ordering process is faster, easier and more efficient for customers."
Recently launched, the 130mm Stainless Steel fixing (item no. 4069996) is capable of resisting years of corrosion from salt or chemicals, making it ideal for buildings in coastal areas. The Carbon Steel wood fixings is also available in 130mm (item no. 4069994).