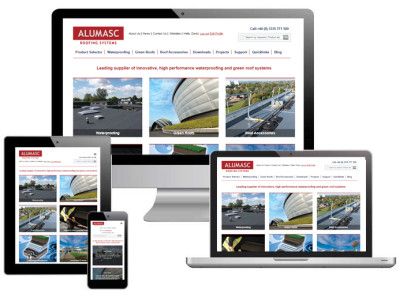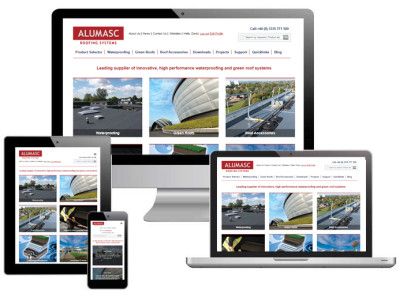 Alumasc Roofing Systems has announced that it has recently upgraded its website to cater for the 20% of visitors who access its site from mobile devices.
The company says the new upgrade makes it simpler and easier for customers to find vital product information, datasheets and documentation for their projects from any device or location.
A redesign of key site pages has also made it easier for visitors to find what they need – which may be flat roof, green roof or rooftop accessory information – more quickly. For example, the homepage has been simplified to give visitors a clearer journey.
Alumasc's Download Centre also provides specifiers, contractors, surveyors, etc., with quick access to live, up-to-date specification information, CAD details, product datasheets, safety datasheets, brochures, CPD details, case studies and more – again, all easily accessible on mobile phones and tablet devices.
David Luukas, marketing manager for Alumasc Roofing Systems, said: "Recent market research revealed how the online resources we offer are received and one element that our customers called for was a more friendly experience when using mobile devices, such as mobile phones and tablets.
"alumascroofing.co.uk statistics from 2015 showed a 90.28% increase in visitors from mobile devices compared to the previous year. With projected overall growth of mobile device usage set to climb even further within all sectors, Alumasc have taken the necessary steps to cater for this."