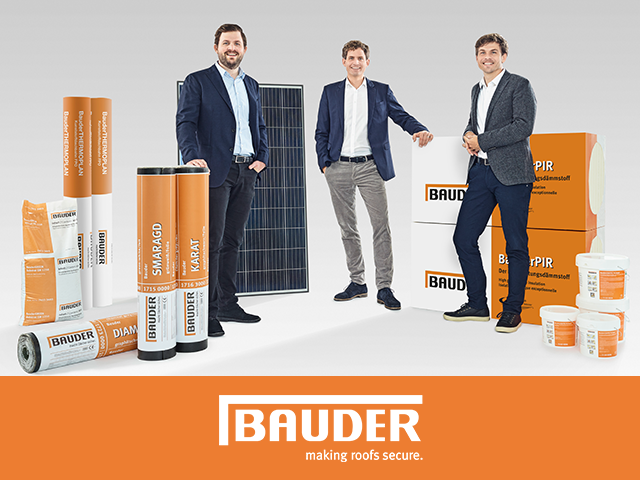 Paul Bauder GmbH & Co. KG will make the largest investment volume in the company's history over the next five years to increase production of flat roof materials for the Group across all its daughter companies.
The cross-Europe expansion plan embraces:
Doubling production of FPO single ply membranes.
Plant expansion for increased bitumen membranes.
Plant expansion for the increased production and research and development of liquid waterproofing.
New plant to provide increased volumes of bitumen-based products and PU rigid foam.
The materials make a significant contribution to sustainably reducing CO2 emissions from buildings, and the increased production capacity will give delivery security and strengthen reliability as a sustainable trade partner.
Bauder expects the demand for roofing materials to remain high across Europe, and with an efficient building envelope being crucial for both new construction and refurbishment projects to reduce CO2 emissions, the decision was made to invest in the product areas of PU rigid foam, bitumen membranes, single ply membranes, and liquid waterproofing. Existing facilities will also be expanded, and new state-of-the-art manufacturing plants will be built with energy and resource efficiency as a key focus.
Bauder already has large part of its electrical demand covered by its own photovoltaic systems on the factories flat roofs. Furthermore, production waste is recycled, and other emissions are reduced to a minimum through market-leading technologies.