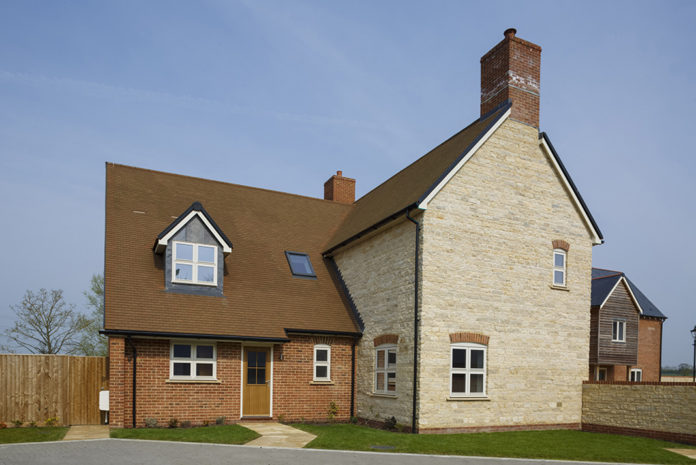 Offering a 21st century modern material performance with the appearance of a weathered hand-made tile, the BMI Redland Heathland Autumn concrete plain tile – from BMI UK & Ireland, the UK's largest manufacturer of flat and pitched roofing and waterproofing solutions – proved ideal for a planning-sensitive canal-side housing development just outside Oxford.
When Aquinna Homes received planning permission for an eight-unit development at the Boatyard in Yarnton; it was required to deliver houses that were in keeping with the local architecture, yet not uniform, as most of the nearby canal buildings date from different periods and are in different styles.
Along with its great looks, the Heathland tiles offer irregular sides and varying hanging lengths, and surfaces that are subtly textured with fine sands. The result is a tile that combines a natural weathered character with machine-made performance in an attractive and cost-effective roofing material. Autumn is just one of the colours in the Heathland palette of period colourings that complement its handmade appearance. Wealden Red, Ember and Elizabethan share the sanded finish of Autumn while Manor House is granular.
The combination of traditional colours, rustic surfaces and seemingly hand-made shapes make modern BMI Redland Heathland Autumn concrete plain tile a superbly accessible choice for challenging conservation or planning environments; and delivered the perfect bespoke finish for Aquinna Homes at its striking waterside development.