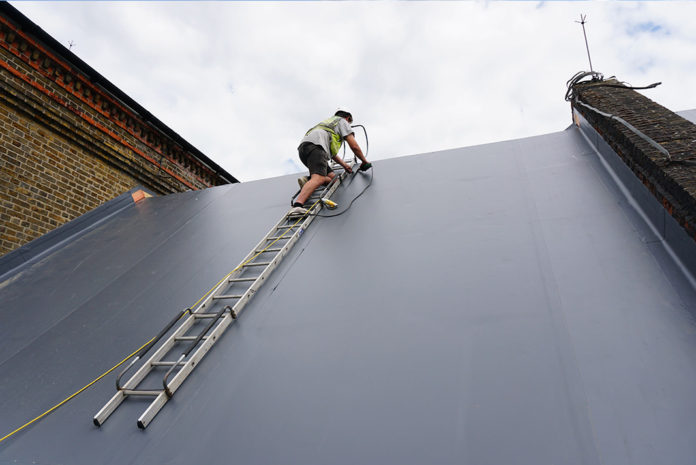 Consisting of listed buildings, ancient monuments and natural aspect features, the site is a well-loved attraction. A busy hub of activity, it attracts thousands of visitors every year, with exhibitions and a programme of hands-on activities for school groups.
With previous roof coverings across the site's buildings close to derelict, a new roofing system was needed that would both guarantee a durable solution and fit with the aesthetic of the heritage buildings. To meet those needs, Sika Sarnafil G410-15EL FSA Lead Grey was specified alongside Sarnavap 1000E air and vapour control layer.
The high-quality roofing system was chosen after the project's main contractors Courtenay Builders Limited were impressed with the results from similar Sika Sarnafil projects. They also entrusted Contour Roofing with the specification and installation after seeing its award-winning track record with Sika Sarnafil.
As a site once home to tonnes of explosives and with visitors in throughout the refurbishment, the project proved challenging, requiring extensive attention to health and safety. A strict ban on naked flames and hot works meant that the plywood boards had to be primed immediately after installation and before exposure to any wet weather. The specification therefore considered this and the original system, which would have needed a completely dry substrate, was switched to a loose laid polyethylene air and vapour control layer that was more equipped for a faster installation in the expected conditions.
For more information please see the PDF.