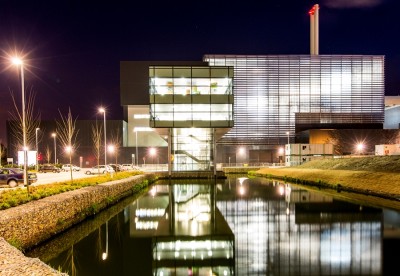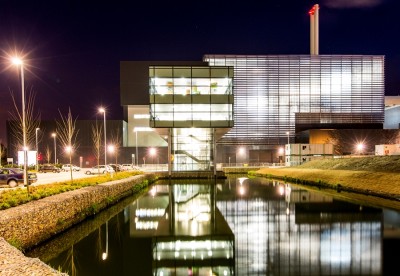 Firestone's RubberGard EPDM membrane has been used to provide a flexible and durable waterproofing seal on the roof of a new Energy from Waste recycling plant in Suffolk.
Located in Great Blakenham, near Ipswich, the plant has been designed by TATA Projects following a concept by Grimshaw and will generate enough electricity to power 30,000 homes by burning non-recyclable waste on site.
7,000m² of RubberGard EPDM membrane was supplied for the flat roof areas of the boiler room, the tipping halls, the waste bunker, the electrical building, the workshops and the visitor centre.
A self-adhesive vapour-control layer was laid onto the profiled steel roof deck, followed by mineral wool insulation which was factory-laminated to Firestone's ISOGARD HD cover board to provide a robust flat surface for installation of the RubberGard EPDM and increase the structural strength of the entire roofing system.
The 1.5mm RubberGard EPDM was cut to size and shape on site using calculations provided by Firestone to optimise materials and avoid waste.
It was adhered to the cover board using Firestone bonding adhesive, with all splices created using Firestone QuickSeam Tape.
The flexibility and puncture resistance of EPDM also led to the selection of Firestone's GeoGard EPDM geomembrane as the lining system for the site's fire reservoir. A similar process of cutting, laying and sealing the splices using Firestone's QuickSeam system was used to create the reservoir, which will feed the sprinkler system across the site.