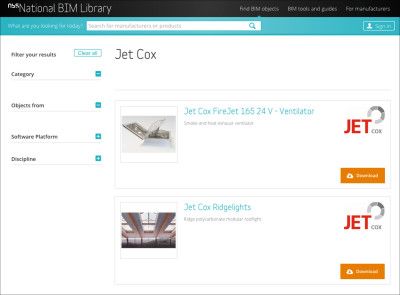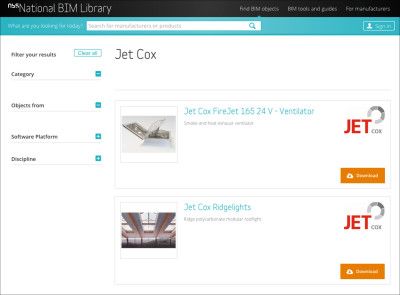 To further support its commitment to its architectural and contractor partners, Jet Cox has launched full BIM capabilities for its complete portfolio of rooflight solutions and smoke and heat ventilation systems.
Since its introduction, BIM has transformed construction methods worldwide, providing unrivalled opportunities to streamline the relationships between design teams, contractors and clients.
BIM also offers reduced costs via tighter control and increased efficiency; an ethos that fits perfectly with the stringent quality controls and manufacturing processes already in place at Jet Cox.
The full range of Jet Cox rooflight and SHEV products, in both plastic and glass, is BIM Level 2 compliant with 3D data objects now available from the Jet Cox website and the NBS National BIM Library.
Chris Lister, general manager at Jet Cox, explained the move: "The new BIM offering from Jet Cox came as a result of two major considerations. Our design and construction colleagues have called for an increase in computer-led design solutions and Jet Cox needed to respond to that. Importantly, we also needed to ensure we meet the requirement for Level 2 compliance in order to tender for Government projects.
"The industry is maximising on new technology to ensure processes are continually improving – the result is a well-organised sector, with inclusive systems that offer benefits at every stage of the construction process. BIM is a major part of that and Jet Cox is in full support of the advantages it brings."
Jet Cox has been manufacturing roofing daylight and ventilation systems since 1954. All products are quality tested to the very highest standards and the Company operates with professional accreditations and ISO9001 – 2008.
To download Jet Cox BIM objects, visit www.jet-cox.co.uk or www.nationalbimlibrary.com and search "Jet Cox".