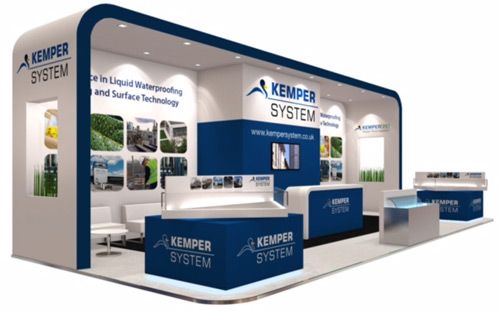 Kemper System will be showcasing its range of BBA-certified Kemperol liquid roofing and waterproofing systems along with its Stratex warm roof system on stand E5090 at this year's Ecobuild Show (8-10 March).
Taking centre stage on Kemper System's stand will be the sustainably-sourced cold liquid applied waterproofing system Kemperol 2K-PUR.
Around 80% of the applied polyols (or resins) in Kemperol 2K-PUR are obtained from the seeds of the tropical castor plant (Ricinus communis) making it ideal for use on sustainable construction projects.
The product is also solvent-free and completely odourless, allowing for work to take place on live projects on occupied buildings, such as schools, hospitals, food factories or office buildings, without the need for evacuation or closure.
Kemper System's integrated warm roof Stratex will also be on show. Stratex is supplied as a complete system of matched components – vapour barrier, insulation and waterproofing.
The company says it is equally suited to concrete, timber and metal decks on new build projects as it is to refurbishing and upgrading existing roofs or as a complete warm roof solution below an extensive green roof. It can be supplied as flat board or as a fully specified tapered insulation scheme.
Stuart Hicks, UK marketing manager for Kemper System, commented: "Our product range is designed primarily for use in commercial refurbishment, maintenance and new build projects. As we continue to prioritise environmental performance in the built environment of the future, Kemper System's advanced roofing technology can make roofs greener and more sustainable.
"A visit to our stand will give you the knowledge you need to specify liquid roofing and waterproofing systems with complete confidence."