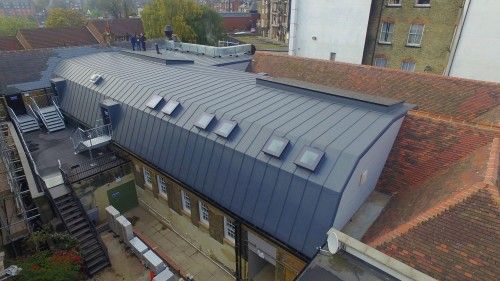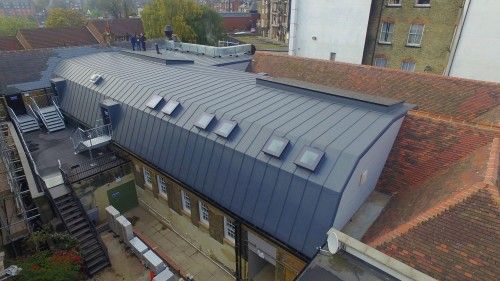 500m² of Sika Sarnafil's self adhered single ply membranes have been selected for use on the £3m development of the JD Wetherspoon pub in Muswell Hill, London.
Extensive refurbishment and adaptations to the building needed to take place due to the existing roofs being in such a bad state. Essex-based Sika Sarnafil contractor, Hambro Roofing, was awarded the contract after proposing to use Sika Sarnafil for the flat roof repairs.
The refurbishment comprised of complex work on the existing pitched roofs, lead flashings, guttering and renewal of the flat roof. A section of new barrel roof was also required in the centre of the building; comprising of flat, vertical and soffit detailing.
The client required the new roof area to look like a traditional zinc roof covering and so Sika Sarnafil G410-15 FSA was specified for the job, with décor profiling to match the surrounding roofs. Sika Sarnafil says it was the ideal solution as the system is lightweight, cost effective and offers a flawless finish.
The barrel roof was also fitted with SarnaTherm insulation over a SarnaVap vapour barrier. Sikalastic Liquid Applied Membrane was used on the detailing around the guttering to achieve a seamless waterproof finish.
Jon Hammersley, director for Hambro Roofing, explained: "The works were incredibly challenging as there was a vast amount of awkward detailing including vertical fascia and soffit works. However, the new Self Adhered membrane allowed us to work fast and make the roof look fantastic. Sarnafil remains our preferred partner when it comes to single ply roofing because it is so reliable and gives the best results.
"We had to work to a tight deadline in order to get the premises open on time which was achieved with our own in-house labour force and great workmanship with the product."