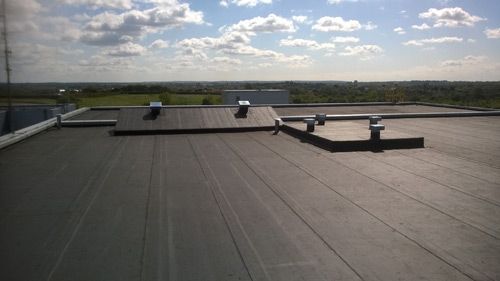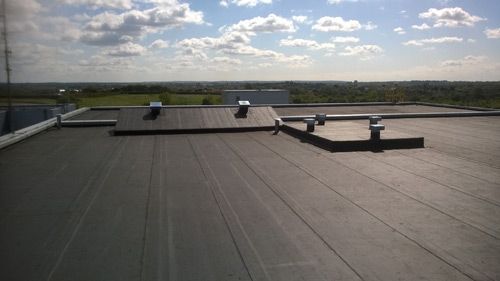 Roofing contractor Roof-Link is celebrating after being invited earlier this year by the IMA (Intelligent Membrane Association) to its Annual General Meeting and Awards Ceremony, where it came out on top for the Eco-Activ Roofing category.
Every year, the IMA invites several members to the event to reward hard work and discuss current issues in the sector. Roof-Link won for its efforts at the Ford Motor Company, Dunton Research Centre (pictured) in the most competitive contest in the event's history.
For this refurbishment project, Roof-Link removed the existing waterproofing membrane and insulation at the engineering centre, before supplying and installing a new vapour control layer (Micoral SK), Icopal Thermazone Roofboard insulation and an Icopal Universal POCB single ply membrane.
Michael Hockley of Roof-Link said: "The project in Dunton is one we are extremely proud of. We adhesively bonded the roof system and fastened the perimeter zones mechanically, according to Icopal's recommendations, and whilst the roofing works were being carried out, we also ensured the verticals of the plant rooms were also over-clad. The project was approximately 1,500sqm and on a complex site, so we are delighted that our efforts have been recognised at the IMA awards."