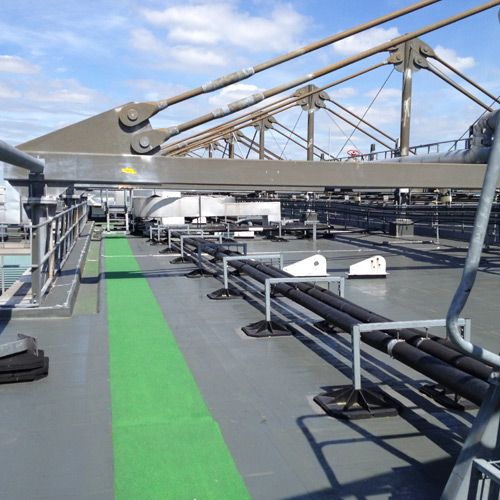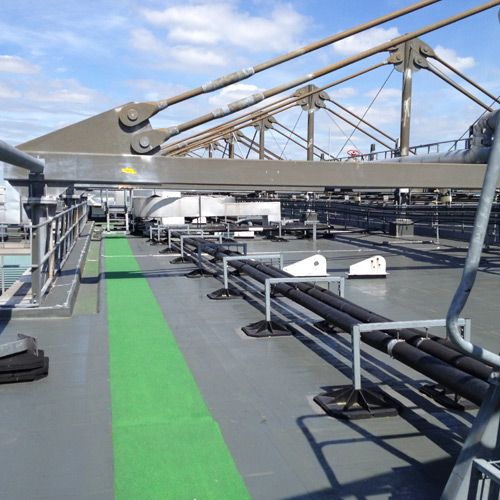 Icopal is celebrating after a project using its Elastoflex Waterproofing System soared to success in the Liquid Roofing and Waterproofing category at the UK Roofing Awards 2015.
Approved roofing contractor Mitie Roofing was awarded at the recent UK Roofing Awards Congress Luncheon for its refurbishment of Heathrow Airport's third terminal.
Having reached the end of its useful life, the roof over the terminal's departure lounge required its existing waterproofing system to be removed and replaced. Mitie Roofing was faced with a number of significant logistical challenges, one of which was to ensure no disruption was caused to the daily operation of the lounge. The system installed also needed to be flame-free to reduce the risk of fire, and flexible to be able to accommodate the large amount of plant and equipment on the roof. In addition, both winter and summer time working had to be considered.
The solution was Icopal's Elastoflex Solvent Free Liquid Waterproofing Membrane and the specified warm roof system included Icopal's Micoral SK self-adhesive vapour control layer, Thermazone Roofboard PIR insulation and Pyrobar self-adhesive underlay as the carrier membrane.
Neil Harrison, technical director at Icopal, said: "We are extremely pleased to have won this award. The project required total collaboration between Icopal and Mitie Roofing to ensure that the exacting needs were fulfilled and it's great that our product and the work of Mitie Roofing has been recognised in this way."
The UK Roofing Awards have become an industry-wide event that recognise and reward outstanding standards of workmanship and safety within the roofing industry. The Awards' judging criteria includes degree of difficulty, aesthetics, problem solving, health and safety, workmanship and environmental qualities.