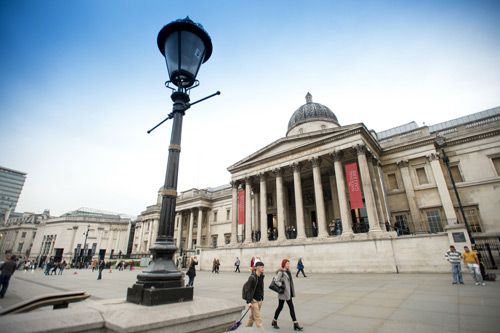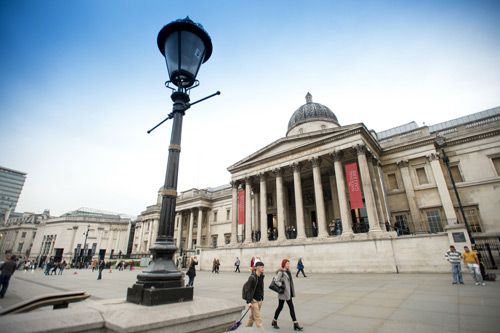 The National Gallery and the Science Museum, London, have benefitted from a planned roof maintenance programme, on which specialist contractor Delomac Roofing used Sika Sarnafil membranes.
Working with the National Gallery since 1995, a programme of roof replacement and thermal upgrading has seen in excess of 12,000 m² of Sika Sarnafil membranes installed, together with insulation, rooflights and walkways in a series of over 30 completed projects – including the complete Sainsbury Wing in 2008.
Working closely with the client and architect, specifications have been delivered using the Sika Sarnafil Partner Supply Chain to ensure watertight and long-lasting protection to the priceless works of art on display.
At the Science Museum, ageing and poorly insulated roof coverings were targeted for upgrade and replacement in a series of tender awards, all successfully won by Delomac and Sika Sarnafil.
Brendan McNulty, operations director at Delomac Roofing said: "With the impact of rising utility costs, effective thermal upgrades were completed with the roof works, delivering tangible cost savings."
At both sites, environmental and whole life cost considerations were key in material specification – with a target to reduce energy use.
Equally, the lightweight membranes and considered planned specifications allowed system overlays with an entirely flame-free cold application, ensuring minimal internal disturbance to visitor experience.
Brendan continued: "As with all London sites – particularly with huge public visitor numbers, logistical issues were challenging; but the advantage of a unified supply chain with out of hours early deliveries ensured zero risk to arriving footfall.
"The roof refurbishments on both buildings have been designed to an exceptionally high standard. Our effective installation, backed by Sika Sarnafil's robust guarantees ensure the client has peace of mind for years to come."

www.sarnafil.co.uk