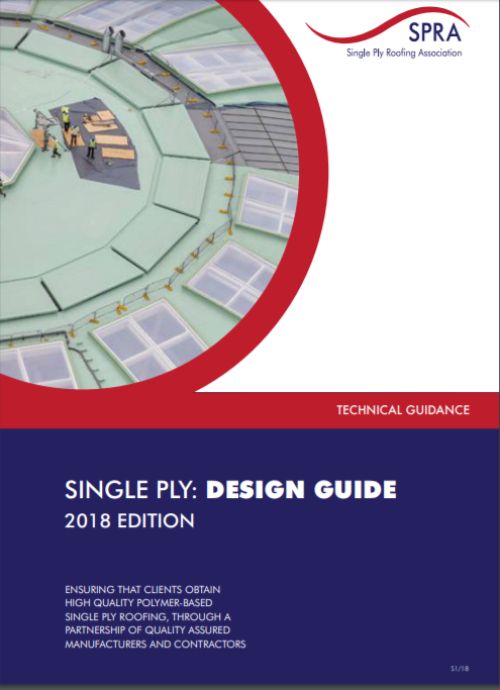 The Single Ply Roofing Association (SPRA) has released its latest Design Guide. Available to download free from the SPRA website, this detailed and updated guide has been developed to support the whole of the single ply roofing industry from design and specification to installation and aftercare.
Cathie Clarke, chief executive officer of SPRA, said: "This is the most comprehensive guide on single ply roofing that SPRA has ever produced. It has been created by the SPRA Technical Committee for the benefit of the industry, and I would like to thank all of our members for their hard work and contribution to the sector."
Complete with new Welding Guidance, the SPRA Design Guide includes a range of Component Quality Standards, which have in many cases been developed with partner organisations. Also included is the SPRA Homeowner Guide and SPRA Damage Protection guidance, which was created last year along with a useful Toolbox talk section to encourage education on-site and reduce post-installation issues. Perhaps something of particular interest in the current climate is the SPRA Membrane Product Substitution Checklist.
All SPRA members have the opportunity to be involved with the SPRA Technical Committee. Never an organisation to sit still, SPRA constantly seeks to improve and update member benefits and support services for the wider single ply roofing industry. For more information, email enquiries@spra.co.uk. Interested in becoming a member? Full details can be found on the SPRA website, or you can email membership@spra.co.uk.