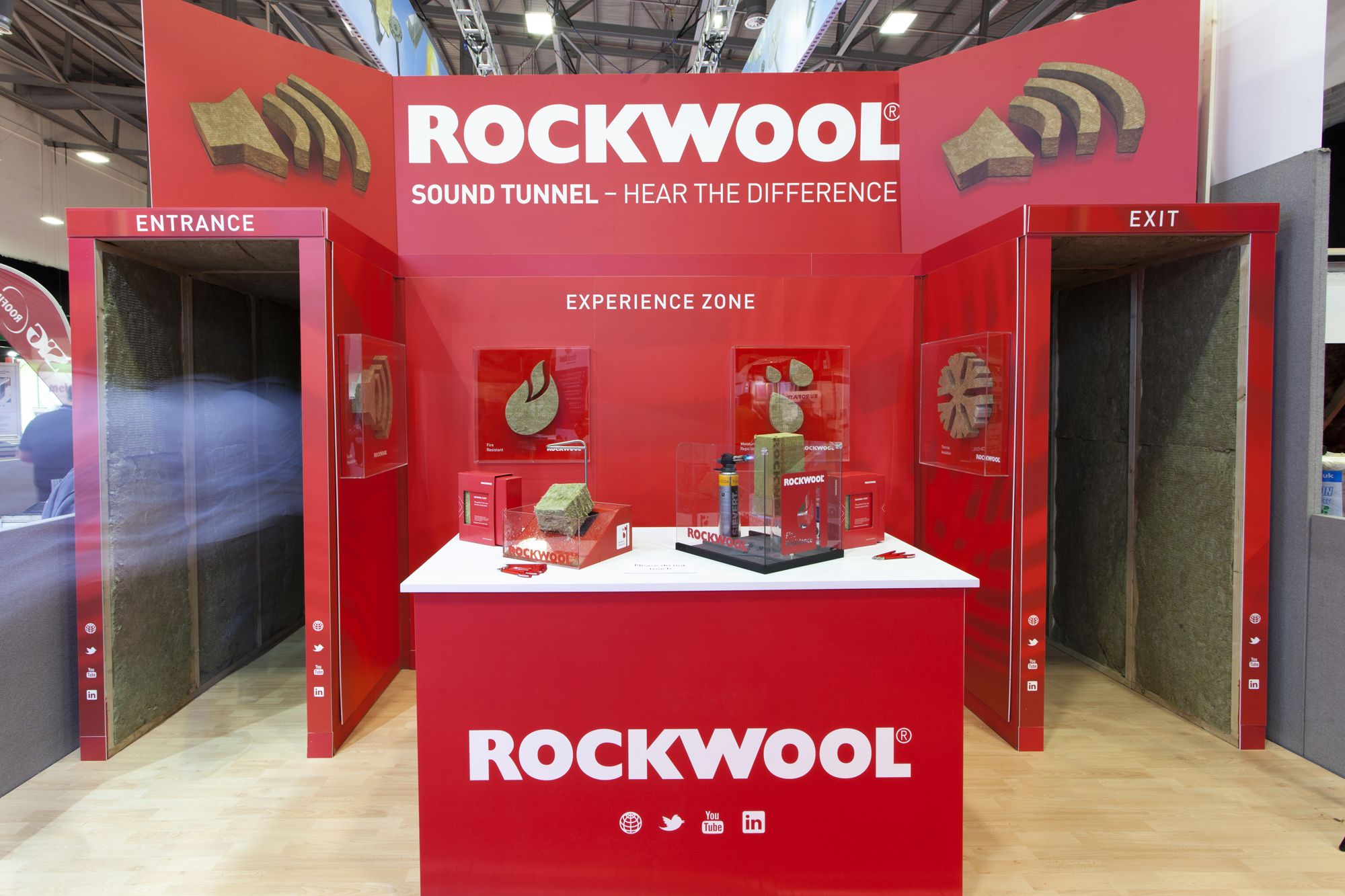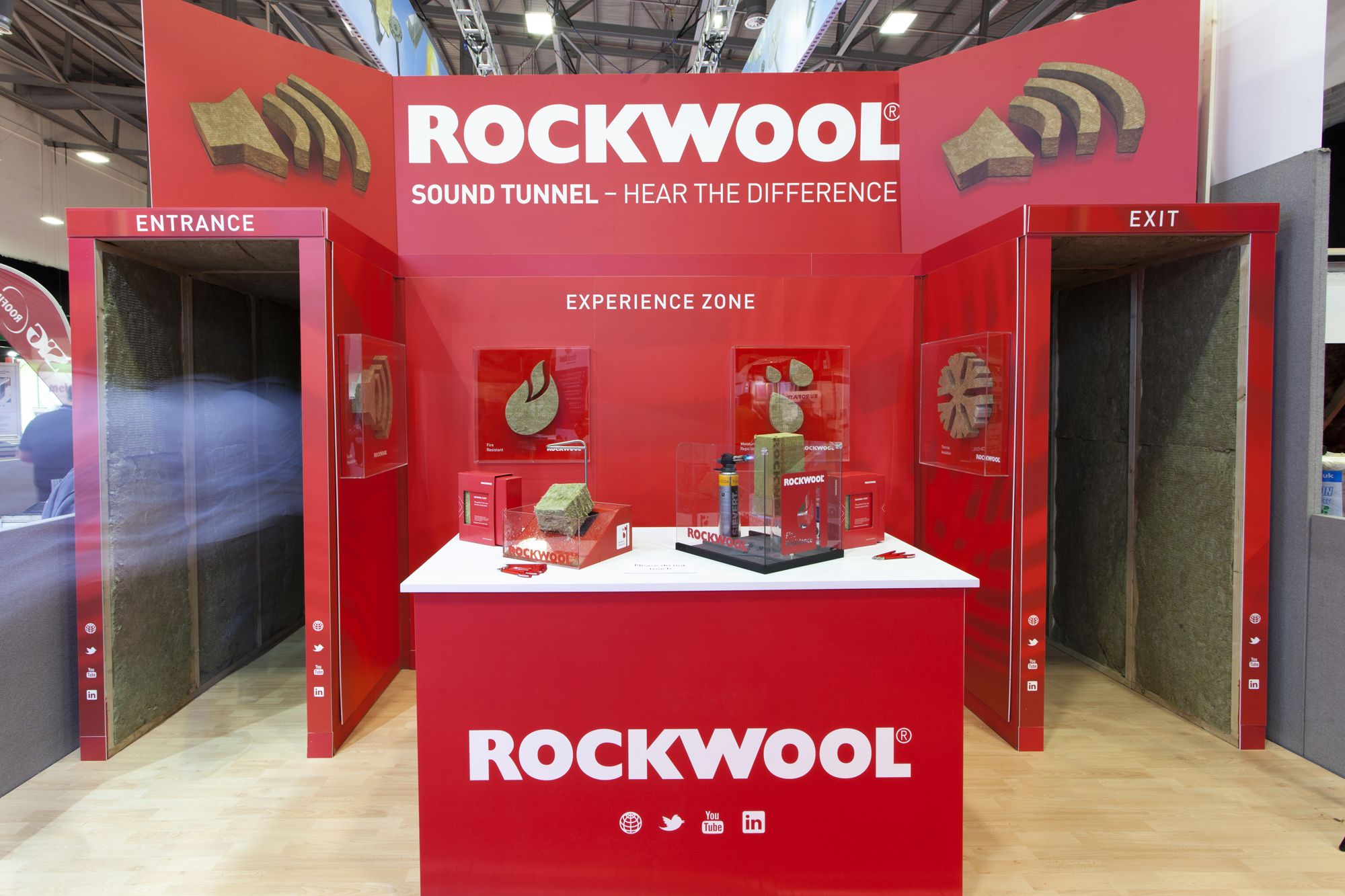 For the second year running, ROCKWOOL exhibited at this year's RCI Show, displaying a collection of its leading products and promoting the importance of acoustic and thermal insulation systems.
Visitors to the ROCKWOOL stand were able to find out more about its flat roofing solutions HARDROCK Multi-Fix (DD) and HARDROCK Multi-Fix Recovery Board, its external wall solutions REDArt and BrickShield and its ventilated façade system, made up of RAINSCREEN DUO SLAB and ROCKPANEL cladding panels.
The company says that ROCKWOOL GRP/Recovery board display proved highly popular, with many attendees unaware of the unique compatibility available with the ROCKWOOL Recovery board.
ROCKWOOL hosted a range of engaging demonstrations that saw ROCKWOOL insulation endure open-flames and temperatures of up to 1000°C, as well as overcoming moisture tests, including repelling surface water and full water submersion.
The company says its most popular demonstration was the ROCKWOOL sound tunnel, a timber frame structure insulated solely with ROCKWOOL insulation slab, which verified the acoustic qualities and dimensional stability of the insulation. As visitors walked through the tunnel, they experienced a reduction in decibel rates and the full ROCKWOOL effect with minimum noise disturbance.
ROCKWOOL presented a RIBA Accredited CPD, entitled "Fire safety compliance: Rainscreen cladding systems". The CPD session highlighted the design flexibility and practical benefits rainscreen cladding systems can offer both new build and refurbishment projects, as well as educating the audience on how to comply with fire safety performance within rainscreen systems that are designed for buildings above 18 metres.
For those who missed this presentation, there is an opportunity to book in a time for a ROCKWOOL representative to visit their premises to present the CPD session. This can be done by contacting Kayleigh Hume on Kayleigh.hume@rockwool.com.