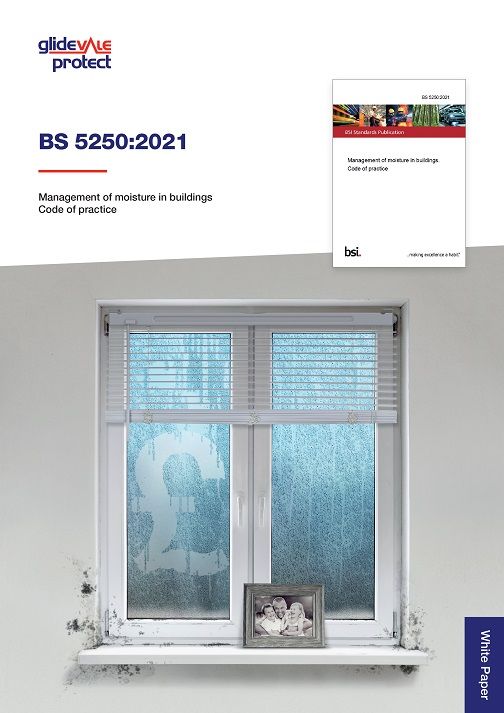 Leading building materials manufacturer Glidevale Protect has released an informative white paper which provides practical guidance on the ventilation strategies required for use with different types of roofing membranes to meet the requirements of BS 5250:2021, the management of moisture in buildings code of practice.
The new white paper is available to download from the Glidevale Protect website and is a useful resource for both specifiers and contractors who are tasked with controlling condensation within both warm and cold roof spaces. The technical document draws on Glidevale Protect's experience and expertise as one of the UK's leading manufacturers of roofing and construction membranes, ventilation products and accessories, which have all been designed to control condensation and effectively manage and reduce the potential for moisture build-up that can cause mould and damp conditions to develop.
As well as providing an overview of the solutions available for both cold and warm roof constructions of various pitches and sizes, the white paper provides clear guidance on achieving compliance with BS 5250:2021 and the relevant Building Regulations and technical documents across both the UK and Republic of Ireland.
To download a copy of Glidevale Protect's white paper on BS 5250:2021 the management of moisture in buildings code of practice, please visit Glidevale Protect's website or email info@glidevaleprotect.com.