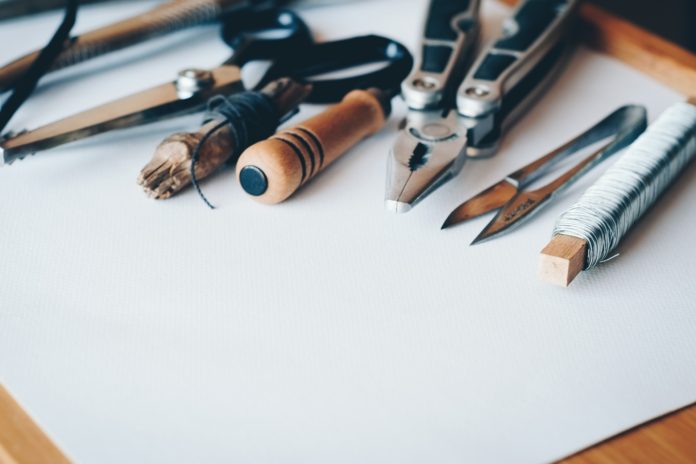 You may see insulating concrete block walls referred to as concrete block walls, cement block walls or cinder blocks. They are quite common as they allow the construction of homes to be completed relatively quickly.
Their main caveat is that they are porous, which means that they let air in, plus they are open on the inside. If you decide to use these blocks to build a home, you might have to insulate it as the temperatures might never get comfortable enough.
If you want a home to remain at acceptable temperatures throughout the year by blocking the airflow through the concrete blocks, you have to insulate the walls. Fortunately, there are lots of different ways you can do this.
Polystyrene bead cavity wall insulation
This option is used when the concrete block wall is open at the top. The beads to be used are poured into the open block cavities at the top. Since this method of insulation has been used for a long time, it is likely that these beads are embedded into walls if the home is built using concrete blocks.
Polystyrene bead cavity wall insulation is an excellent option because it is relatively cheap and can be installed by anyone. The problem is that if you ever need to cut into walls for any reason, the beads will come pouring out. This is because they are not held inside your walls by anything other than the concrete blocks themselves.
Spray foam insulation
This is another popular option that is used in a lot of homes. The spray foam is used to insulate the walls before the contractor puts the final touches on the drywall. The spray form is sprayed on the wall so that it can enter behind all the studs installed, which helps with thermal bridging. When building a house, thermal bridging happens when a part of a wall transfers heat faster than other parts of the wall. When this happens, those areas with a higher rate of heat transfer can compromise the wall's ability to provide thermal insulation.
Spray foam insulation is an excellent option for basements because most owners do not mind how the walls of their basements look; all they want is to prevent thermal bridging.
Foam boards
When used on a house's exterior, form boards do not provide the same level of thermal insulation as spray form does. Regardless, foam boards are still a good option to consider and are used on the exterior of the walls before the final finish is applied.
If you want to use foam board, the first step is to apply adhesive to the back of the board. Then, all you have to do is place the board on the wall, taking extra care to ensure it is aligned correctly. Finally, you might want to use caulk around the seams of the board to ensure there are no air leaks, as these can affect its insulation properties. Also, if the seal is not air-tight, air could move into and out of the home, which might cause condensation where the wall meets the board. This could lead to mould and mildew growth.
Using loose-fill masonry insulation
When you use this type of insulation, the results are the same as if you used sand. This material is installed like the polystyrene beads mentioned above. It is used to fill the concrete block cavities from the top. Because this material is very loose, you should not cut or drill into your wall because the insulating material would spill out if you did.
The main problem with using loose-fill masonry insulation is that you cannot guarantee that all cavities have been filled. This is because there is no way of knowing how much material you need beforehand and you have to estimate whether the material you have poured is enough.

Injection foam insulation
When you choose this option, you will start by drilling holes into the wall. These holes have to align with the cavities left by the blocks as they were arranged and installed. The foam is then injected into these holes and is continually injected until all the cavities are full.
Injection foam insulation affords homeowners an added advantage in that it can get into crevices that are left open as the concrete blocks are mortared together. These cavities can lead to airflow into a house, and injection foam insulation takes care of that for you.
If you are building a new home
If you are building a new home and have the budget, you would do well to avoid concrete blocks. They pose so many problems, the least of which is providing inadequate insulation to the home. If you want something more robust, you should go with concrete walls. Concrete walls provide superior insulation, are much more stable, and their finish looks a lot better.
For new houses, you can use a concrete calculator to know how much concrete you need for all the walls. If you want to take your insulation even further, you should ensure your screed and floor are well done too. Ask the contractor to use their screed calculator to give you an estimate of what it would cost to have the floor insulated properly. If you already have a concrete floor, but just need it redoing, you can use MixIt's online tool to calculate how much screed you need. Mix It is a UK provider of ready-mix concrete for all your needs, including your walls and floor. They use state- of-the-art technology to develop their concrete mix, so that it offers superior strength and insulating properties.
Seeking alternatives
There are other options to insulate concrete block walls if you have an older home and, therefore, do not have the option of concrete walls. One of the most exciting of these is a reflective or radiant barrier. As you might have guessed from its name, this insulation type reflects heat away from the home. This has the effect of preventing the temperature inside the home from rising, while transferring radiant heat to cooler parts of the house.
Although these reflective barriers are often used in the attic, as this is where most heat enters the home, they can be used in warmer climes on the exterior of the home regardless of the material your walls are built out of.
Insulating a home whose walls are made out of concrete blocks can be challenging. Fortunately, there are lots of options available to you. If you are building a new home and do not want all this hassle, opt for a concrete wall – you will be happier in the long term.