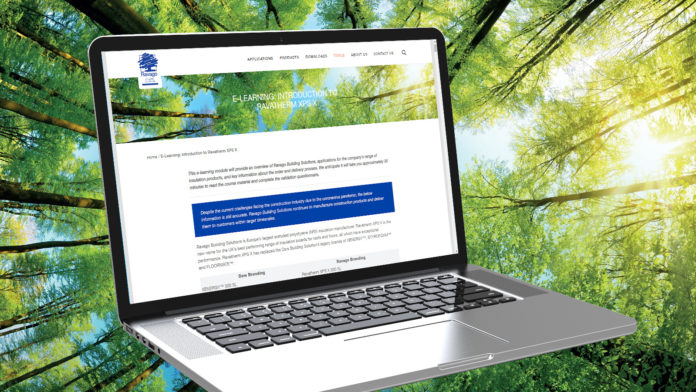 Ravago Building Solutions has launched a free e-learning module, which provides an overview of the company,;applications for its range of insulation products; and key information about the order and delivery process.
The module is expected to take approximately 30 minutes and a certificate is provided to everyone who passes it.
Click on here to take part.