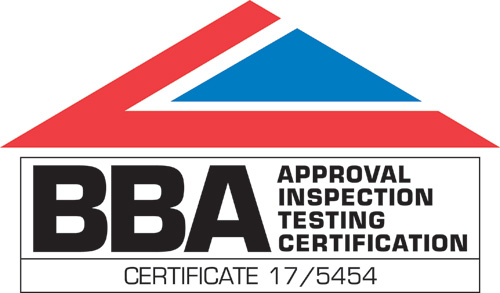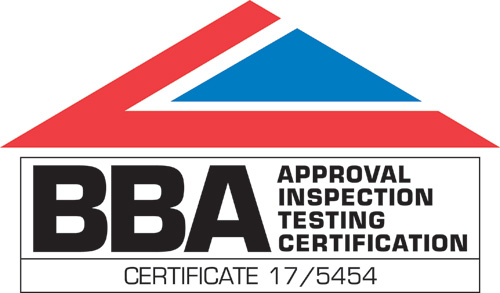 POLYFOAM XPS, the extruded polystyrene insulation manufactured by RAVATHERM UK, has received a British Board of Agrément (BBA) certificate for its inverted roof system POLYFOAM XPS floorboard and inverted roof solutions passed a series of comprehensive and independent assessments set by the BBA, including laboratory tests, on-site evaluations and quality management inspections. The BBA certification complies with Building Regulations and the National House Building Council (NHBC) standards and demonstrates exceptional design considerations as well as technical and installation guidance.
With its headquarters based in Hartlepool, RAVATHERM UK's POLYFOAM XPS was assessed on the thermal performance, durability, condensation risk and resistance to foot traffic on its inverted roof system. The extruded polystyrene (XPS) board is used with a water-control membrane in inverted flat roofs, as well as pedestrian-trafficked balconies and terraces with either zero pitch roofs and slopes between 1:80 and 1:6.
The BBA certificate is also said to cover RAVATHERM UK's POLYFOAM XPS Floorboard Standard and Extra, which can be specified as thermal insulation on ground-bearing or suspended concrete floors in new and existing buildings. The Floorboard products can be specified for both domestic and non-domestic use and remain effective as an insulation for the life of the building.
Commenting on the certificate, Stuart Bell, managing director of RAVATHERM UK, said: "A BBA Certificate is a mark of quality and reliability of a product used in the construction industry, providing reassurance that it is fit for purpose. The Hartlepool headquarters was a recent acquisition by RAVATHERM UK in January 2017 and the plant has been manufacturing high-quality, strong and reliable XPS insulation in the UK for more than 30 years. The company says that the BBA certificate showcases its continuous commitment to providing fully tested and accredited solutions to the marketplace and ensures POLYFOAM XPS not only meets but exceeds our customers' expectations."
The BBA certificate follows recently achieved International Organisation for Standardisation (ISO) certificates for RAVATHERM UK, including ISO BS EN 9001:2015 for Quality Management System, ISO BS EN 14001:2015 for Environmental Management System (EMS), ISO 50001 – Energy Management certification, and a British Standard Occupational Health and Safety Assessment Specification (OHSAS) 18001 accreditation.
RAVATHERM UK, which sits within the Ravago Building & Construction Solutions (RBCS) division, is one of five XPS manufacturing plants across Europe. This cornerstone of the Ravago Group has grown from a local Belgian activity in the sixties to a pan-European division dedicated to developing and distributing specialised building and construction solutions across European, Turkish and CIS markets.