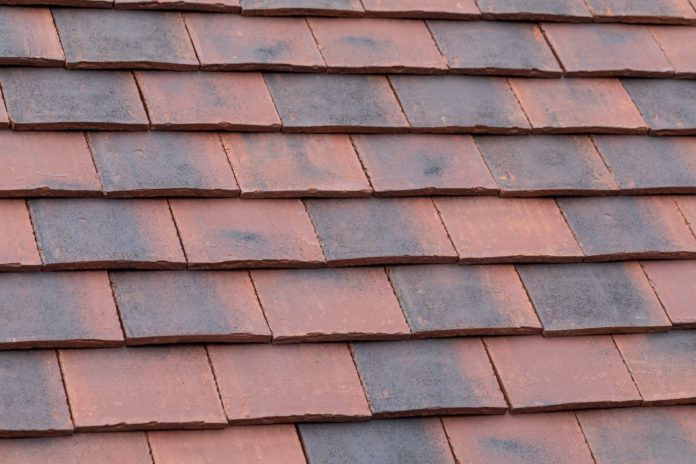 Demand for a premium clay roof aesthetic continues to grow, but as contractors face pressure to cut costs, Stuart Nicholson from Marley answers questions on how to get a beautiful clay roof on a budget.
Clay is one of the most beautiful, traditional roofing materials available, with its textured appearance and an aesthetic that gets better with age. As well as being used to restore existing properties, particularly in the south of England, there has always been high demand in the market for unique, premium clay roofs that give instant 'kerb-appeal'.
Using traditional clay tiles on a roof is a very effective way of creating warmth and character in newbuild properties, particularly on premium developments, a sector of the market which is currently experiencing strong growth.
Indeed, estate agents are experiencing a big increase in demand for larger properties since lockdown, as people look for more space to work from home and bigger gardens. In fact, Zoopla recently reported that four and five-bedroom houses are selling 33% faster than in 2019.
Yet, at the same time, roofing budgets are being squeezed, with pressure to reduce the cost and time of projects. This means that there is growing demand for lower cost, high quality, traditional clay roofs in the premium newbuild sector, alongside the need for a more cost-effective alternative to handmade tiles in the refurb and heritage market. This is resulting in increasing interest in handcrafted clay tiles, which give a handmade look at a much lower cost.
But how are handcrafted tiles made and how effectively can they recreate the handmade look? Here we look at some common questions from roofing contractors.
Is there a cheaper way of getting a handmade look on a roof?
For some projects, particularly protected historic buildings, only a genuine handmade tile will do. We offer our Canterbury range of handmade tiles specifically for these projects.  However, if you're working within tighter budgetary constraints, then handcrafted tiles are a really good alternative, and will also be accepted by some planning authorities on heritage projects.
Our Ashdowne handcrafted clay tiles offer all the aesthetics associated with a handmade tile, but with all the benefits and cost effectiveness of a machine-made clay tile. The mellow appearance and granular texture provide natural irregularities, giving each tile a unique character. They are ideal for projects that want an instant aged look, whether matching in on a traditional restoration or to achieve warmth and individuality on a newbuild property.
What is the difference between a handmade and a handcrafted tile?
Handmade tiles, like our Canterbury range, are entirely made by hand by master craftspeople. We use the finest Etruria marl and traditional methods, so that each tile is as unique as the hands that makes them.
The difference is that handcrafted clay plain tiles are machine-made right up until just before the tiles are fired, then they are finished by hand to produce an authentic rustic texture. Our Ashdowne handcrafted tile has a mellow appearance and granular texture, which provide natural irregularities, giving each tile a unique character.
What's the cost difference?
At almost half the price of a handmade tile, handcrafted tiles are a great alternative and could save a significant amount of roofing cost. Our new, improved Ashdowne range is an ideal option to reduce project costs, without impacting on the overall aesthetic of the roof.
Do you have any tips to make a handcrafted tile look more like a handmade roof?
Carefully consider the tiles you buy, as not all handcrafted tiles are the same. Ask the manufacturer for samples so you can compare them. We've recently enhanced our Ashdowne tiles with new manufacturing innovations to better replicate the finish of a handmade tile. The new tiles feature subtle distressed edges and irregularities, giving them the character you expect to see in a handmade tile.
Think about the blend of colours. Ashdowne is available in two colour options – Ashurst and Aylesham Mix – to create the character of a traditional handmade roof. You can even combine the colour range to add extra warmth and texture to your project.
Add specialist clay fittings as this helps to create the traditional aesthetic of a handmade roof. We offer a range of specialist clay fittings to complement our handcrafted range, including arris hips, cloak verges and feature tiles. We also provide a made to order service for decorative fittings.
Think about the whole roof system, not just the tiles. Our Ashdowne handcrafted tiles are fully compatible with the Marley full roof system, complemented by a range of fittings and accessories, and covered by a 15-year guarantee.
For more information or to request a sample, click here.