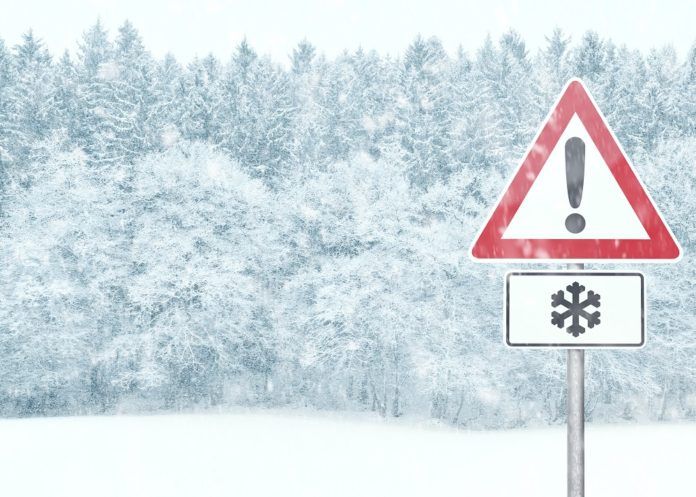 As we head into the colder winter months and the risk of storms, heavy rainfall and snow increases, Stuart Nicholson, roof systems director from Marley, says all pitched roofs should be installed with extreme weather in mind.
It seems that every winter now, there are reports of huge insurance claims for property damage caused by the increasingly volatile weather in the UK.
From the Beast from the East, which brought widespread snow and ice for weeks back in 2018, to the devastating storm and flood damage seen across large parts of the country in February this year.
It has become apparent that what we used to call 'one in fifty-year weather events' are occurring far more frequently, and it is critical that roofs are built to withstand them.
Excessive wind, rain and snow puts enormous pressure on pitched roofs, and can cause serious problems such as leaks, condensation and tiles coming off the roof. That's why it is so important for contractors to take action now, to ensure that any roofs they are installing are as durable and resilient as possible, as extreme weather events start to become the norm.
Preparing roofs for extreme weather
When it comes to working on roofs in winter, don't take any risks.  Monitor the weather forecast so you can anticipate and be prepared for poor weather conditions. Carry out a risk assessment every day to check that it is safe to work and that conditions haven't changed. Make sure that you are also following the latest COVID site operating procedures from the Construction Leadership Council.
Always install roofs to the BS 5534:2014 standard, as this was revised to help make roofs more secure against extreme weather. Get a new fixing specification for each project, as this will help ensure the roof is as wind resistant as possible. You can get a free fixing specification from the Marley website at www.marley.co.uk/specifying.
Use dry fix where possible. Mortar should be avoided in very cold conditions, so even though mortar bedding with mechanical fixings is allowed under BS 5534, it may be worth switching to full dry fix systems in the winter to enable roofing work to go ahead. Where required, make sure dry fix systems are BS 8612 compliant. If you do need to use mortar in the winter, the National House Building Council (NHBC) states that it should not be used below 2°C, to resist frost damage.
When you're choosing a ridge roll product, consider the size of the holes or methods used for ventilation. Our Ridge Roll has been designed with smaller holes to minimise the risk of snow getting through, whilst still meeting the requirements of British Standard BS 5250, 'Code of practice for the control of condensation in buildings'. Also, choose one with a strong adhesive strip and make sure it is securely stuck down.
Choose tile vents that come complete with trays. These fit over the top of any tile vents – channelling water and snow away from the hole in the membrane where the vent goes through. If the trays aren't used, then any water running down the roof would go straight through the hole.
Always install membranes to BS 5534 requirements and seal the laps to prevent snow or water ingress. Marley's Vapour Permeable and Non Breathable membranes come with integrated tape to seal the laps to prevent ballooning, without the need for additional tapes or the use of a fly batten.
To prevent condensation, don't use a breathable membrane as the only source of ventilation. The term 'breathable' underlay is quite often misunderstood because it suggests that ventilation is not required. However, BS 5250 does not state the option of no ventilation to the roof void. Roofs will always require some form of supplementary low and high level ventilation to be in accordance with BS 5250.
Make sure that any clay tiles you use have passed all freeze/thaw test requirements for the UK. All of Marley's clay tiles have been tested to meet these standards and carry the CE mark to demonstrate conformity.  If you are using clay tiles manufactured outside of the UK, as a minimum they should match the standard BS EN 1304 when tested to BS EN 539-2, otherwise they may not be durable enough for our changeable weather conditions.
Consider using a full roof system from one manufacturer. This means all the different components have been designed and tested to work together. In addition, with our roof system, you can benefit from a 15-year warranty, giving you peace of mind if there ever was an issue and reducing the inconvenience of call backs and repair.