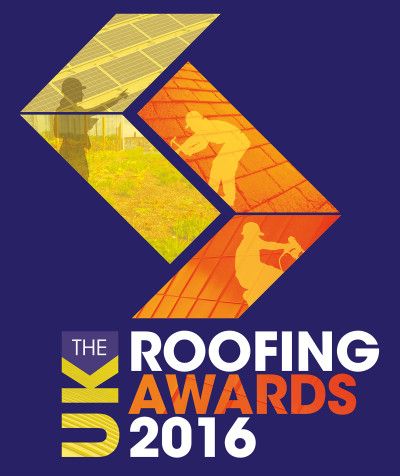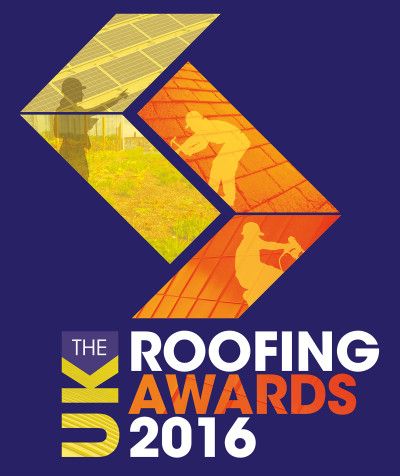 After receiving almost 300 entries this year, the finalists for the UK Roofing Awards in 2016 have been announced.
The competition ran from September until the end of January when a panel of technical experts from supporting trade associations whittled the entries down to just 56 projects across 14 categories.
The winners are then chosen by a small panel of construction professionals and will be announced at the UK Roofing Awards ceremony on Friday 13 May, 2016.
The finalists by category are:
Double-lap Slating
Bracknell Roofing (Asda Supermarket)
Apex Roofing & Maintenance (Sulters House)
Timby Traditional Roofing (Tait Gazebo)
J Wright Roofing Field of Dreams Cricket Pavillion)
Liquid Roofing & Waterproofing
Sika Liquid Plastics (working with Weatherwell Roofing) (Plas Heli, Welsh National Sailing Academy)
Centaur Technologies (working with Western Flat Roofing Company) (Exeter University, South Cloisters Kitchen Roof)
NRA Roofing & Flooring Service (Victoria Centre, Nottingham)
Polyroof Products (working with JR Flat Roofing) (Broughton and Yeamans House, Bristol)
Single Ply Roofing
Renolit Cramlington (working with Cambridge Flat Roofing) (Prayer Hall, Woodland Cemetery)
Cefil UK (working with Imperial Contracts) (Tramways)
Delomac Roofing (Dome Refurbishment, Center Parks, Longleat)
Sika Sarnafil (working with Contour Roofing) (Ewart Grove)
Fully Supported Metal
Longworth Building Services (Selby Leisure Centre)
Longworth Building Services (Galashiels Transport Exchange)
Longworth Building Services (Unite the Union, Stoke)
Cu.tech.zn.ornamental (The Pod)

Roof Sheeting
Euroclad (working with Northern Cladding) (Hitachi Rail Europe)
Met-Clad Contracts (AMRC Factory 2050, Sheffield)
Euroclad (working with Weatherwise) (Ardley, ERF)
KGM Roofing (Marshgate Drive)

Vertical Cladding
Lakesmere Group (First Street, Manchester)
Met-Clad Contracts (Friars Walk Development)
T. A. Colbourne (Land Rover Ben Ainslie Racing Team HQ)
Lakesmere Group (University of Strathclyde Technology and Innovation Centre)
Heritage Roofing
Karl Terry Roofing Contractors (The Cloth Hall)
Mitie Tilley Roofing (Park Building)
Richard Soan Roofing Services (Rectory Park)
Jordan Heritage Roofing (St Michael and All Angels Church)
Double-lap Tiling
Richard Soan Roofing Services (Ashtree Cottage)
AST Roofing (Bournemouth) (Chadesley Gate)
Redland (Edernish Island)
Karl Terry Roofing Contractors (Shipley Farm)
Sustainable Roofs (Green, vegetated roofs)
BBS Green Roofing (Atlantic View Beach Cottages)
Prater (Alder Hey Children's NHS Foundation Trust)
Axter (working with Elliotts Premier Roofing) (Centenary Quay – Phase 3)
ABG Geosynthetics (working with FK Group) (Recycling and Energy Recovery Facility)
Single-Lap Tiling and Slating
Marley Contract Services (2565 Dubford)
Wienerberger / Sandtoft (working with Timby Traditional Roofing) (Burgess)
Forster Roofing Services (Cala Homes, St Mary's Garden, Perth)
Forster Roofing Services (COPFS Ballater Street, Glasgow)
Sustainable Roofs (Shingles and Shakes)
John Brash & Co. (working with Endeavour Roofing Contractors) (London Care Partnership, Alexandra Gardens Care Home)
John Brash and Co. (working with DM Roofing & Roughcasting) (Culzean Castle Country Park Cottages)
Annadale Roofing (The Downs, Crematorium)
John Brash & Co. (working with Avonside Roofing) (Pilgrims Cross C of E Aided Primary School)

Reinforced Bitumen Membranes
Bauder (working with Mitie Tilley Roofing) (ROM, Sheffield)
Richard Soan Roofing Services (Greenway Academy, Horsham)
M & J Group (Construction & Roofing) (Canadian Embassy, Bucharest)
Central Roofing (Dungeness B Nuclear Power Station, Kent)
Solar
Forster Roofing Services (COPFS Ballater Street, Glasgow)
Forster Roofing Services (Bellway, Cowdenbeath)
Longworth Building Services (working with Redsky Solar) (Florida House, Haydock)
Bauder (working with Hodgson Sayers) (Byker Wall)
Mastic Asphalt/ Hot Melt Roofing
IKO (working with Briggs Amasco) (British Museum, London)
Capital Roofing Co. (Douglas Building)
IKO (working with Knight Asphalt) (Westminster Cathedral, London)
IKO (working with Survey Roofing) (Guildhall Southampton)