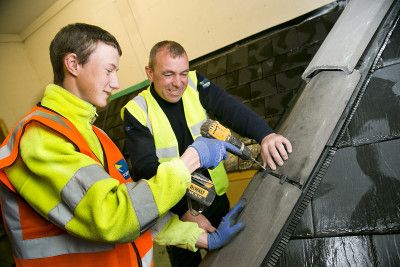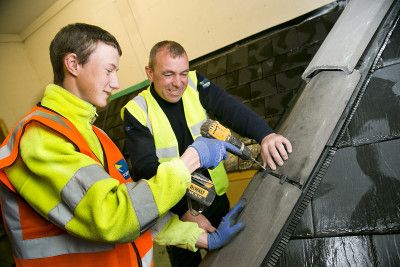 The Federation of Master Builders (FMB) has warned that the new UK-wide Apprenticeship Levy could hinder the amount of apprenticeships created in Scotland if the Scottish Government doesn't commit to the correct application of the funds.
As of April 2017, all companies with a payroll of more than £3m will have to pay 0.5% of staff spending via PAYE to fund the system, regardless of whether or not they take on any apprentices.
The incentive to those taking on apprentices comes in the form of digital vouchers as the more apprentices companies take on, the more training will be available to them.
However, as it stands, only those in England will benefit from the new Levy as those in Scotland and Wales cannot use the money raised by the vouchers towards the cost of apprenticeship training.
Responding to figures published by Skills Development Scotland (SDS), Gordon Nelson, director of FMB Scotland, said: "Although the increase in apprenticeship numbers is welcome, the quality and employment outcomes of apprenticeships should take precedent. Equally there is now a fear that this good work could soon be undone if the Scottish Government doesn't commit to re-investing funds raised by the new UK-wide Apprenticeship Levy.
Gordon continued: "However, in the Scottish Government's defence, the Apprenticeship Levy has been foisted upon them with no or very little consultation. The business community in Scotland has been particularly frustrated as it was impossible to properly engage with policy-makers on this important matter in the run-up to the Scottish Parliamentary elections.
"Now that the elections are behind us, and the relevant Ministers are in place, we want a clear message from the Scottish Government that they will engage with the construction industry and others to develop a workable policy for investing the Apprenticeship Levy that works for the Scottish construction sector."