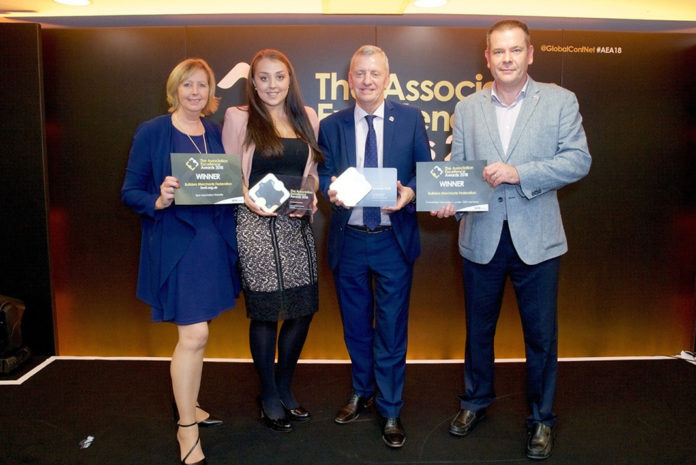 The Builders Merchants Federation (BMF) scored a double success in the Association Excellence Awards 2018, winning the top honour of Overall Best Association, as well as the prize for Best Association Website.
The Association Excellence Awards, which are judged by a panel of over 20 CEOs and senior managers, recognise and reward the achievements of UK trade bodies, professional membership organisations and associations.
Awarding the BMF the prize for Overall Best Association – under 1,000 members, the judges said that the Federation demonstrated strength in policy, membership events, communications, training and had genuine sector leadership.
John Newcomb, chief executive officer of the BMF, said: "We are honoured and delighted to see the BMF's work on behalf of our members independently recognised in this way. To win two Association of Excellence Awards in one year is an incredible achievement, and for one of those to be the best trade association of our size is a fantastic tribute to the professionalism of the whole BMF team.
"Our mission is to help merchant and supplier members to build excellence into every aspect of their business. We will continue to develop the policies and programmes that helped us achieve recognition in the Association Excellence Awards to support our members with services that help them to succeed in their markets."