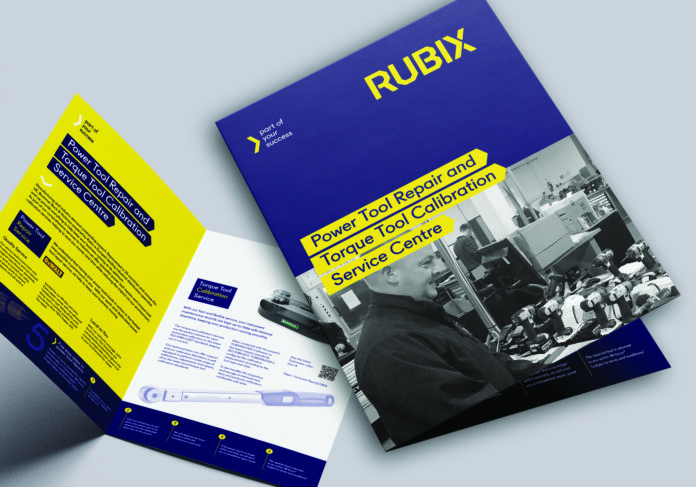 Brammer Buck & Hickman has opened a new power tool repair and torque tool calibration service centre in Middlesbrough, serving the entire UK.
Designed to provide customers with a fast turnaround, helping to save money and time, while reducing the impact on the environment, the new service centre aims to return repaired tools within 48 hours.
Customers will be able to use the service by following several simple steps. These include locating their local Brammer Buck & Hickman branch, visiting and placing the power tool to be repaired into a dedicated repair box held on-site. Once placed, Brammer Buck & Hickman will diagnose the issue and fix it within the manufacturer's warranty. If the power tool is no longer within warranty, Brammer Buck & Hickman will send a competitive repair quote. The repaired tool is then returned to you within 48 hours.
A key feature at the new Brammer Buck & Hickman service centre is the torque tool calibration services – the ideal solution for semi-automated calibration to the latest ISO 6789-2:2017 standard. The new centre is proud to house a state-of-the-art calibration laboratory equipped to perform a wide range of calibrations, adjustments and repairs, all to the latest hand-torque tool calibration standards.
When combined with the powerful TORKMASTER 5 software, to the latest industry standards, ISO 6789:2017, TORKMASTER 5 configures the calibration measurement according to the tool type and class. It also handles the acquisition and storage of measurement data and produces calibration certificates with ease.
Nigel Banks, managing director of Brammer Buck & Hickman's services division, said: "We're very excited to be launching our new service centre to both the public and to our customers. Based at our Middlesbrough site, the new centre will be a cornerstone to our already extensive range of value-added services. We now look forward to opening our doors to not just the new centre but to new customers and new partnerships."