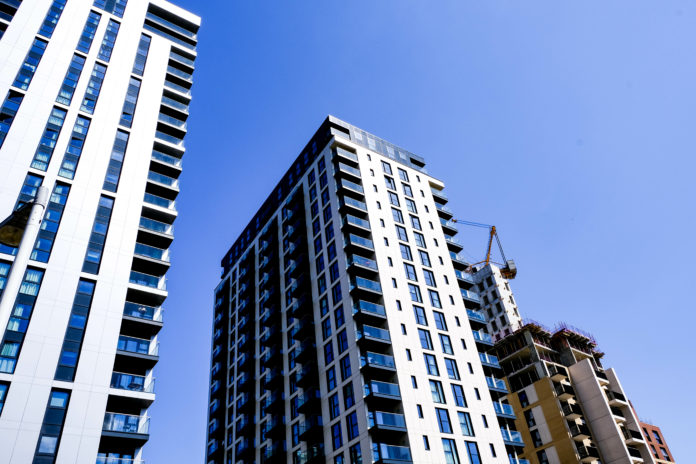 The BSI has published a new code of practice for the fire risk appraisal of external wall construction and cladding of existing multi-storey and multi occupied residential buildings.
It has primarily been developed to support the upcoming changes to the Regulatory Reform (Fire Safety) Order, which will confirm that the fire performance of external cladding systems is a material consideration.
The code, PAS 9980:2022, Fire risk appraisal of external wall construction and cladding of existing blocks of flats – Code of practice is for fire engineers and other competent building professionals when undertaking a fire risk appraisal of external walls (FRAEW).
The standard sets out a methodology to conduct and record fire risk appraisals of external walls, which can be scaled up or down depending upon the complexity of individual buildings.
It uses a five-step risk assessment process to assist in the identification of risk factors influencing the overall risk rating of a building, as well as mitigation steps that might improve the risk rating.
It also gives recommendations for the competence of professionals completing such appraisals. The standard aims to assist with the ongoing effort to increase the number of competent professionals, by providing the knowledge on fire risk arising from various aspects of external wall construction.
Fortunately, the standard does not alter obligations placed upon those carrying out building work on external wall construction, nor does it affect the compliance of past building work, whether measured against Building Regulations or contractual obligations.
>>Read more about fire risk regulations affecting the industry here.