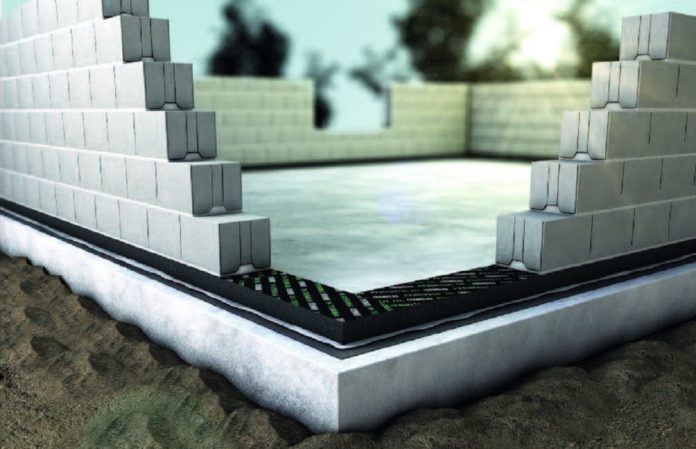 With combustible cladding being a hot button issue in the construction sector, it is now time to find an alternative material to use on high rise buildings to make sure a tragedy like the Grenfell Tower fire doesn't happen again. Jamie Harvey, head of product development at Dalply, explains how this is easier said than done, as contractors must now jump through more hoops and administration to start planning a high rise project.
Following the major inquiry into the fire safety of tall buildings, combustible cladding has been blamed for the spread of fires over the last 10 years in the UK. The construction industry must now carefully consider the devastating impact of these fires.
Now, both government and public scrutiny alongside new legislation and regulations have created a high-profile urgent need for safety issues around cladding to be solved when building or looking to build high-rise properties. However, this has introduced a whole new world of challenges industry members must now face.
New legislation
From August 2021, all developers must provide evidence that they have considered fire safety when planning the construction of high-rise residential buildings.
There are now recommendations for either a fire engineer or a similarly qualified professional to undertake checks on fire safety before planning is given and the building can go ahead.
Gateway policy
Buildings, both residential and educational, and higher than 18m (England) or 11m (Scotland) are subject to three new Gateway controls.
Gateway One (Planning): Planning applicants are obliged to demonstrate that they have considered fire safety. A statutory requirement regarding expert safety advice from the HSE is in place from 1 August, 2021, for local authorities before planning permission can be given.
Gateway Two (Technical design and construction): Construction cannot begin until the Building Safety Regulator (BSR) has approved a building control application.
Gateway Three (Building control and final certificate): The BSR will carry out a full final inspection before issuing a completion certificate. This hard stop requires documents and information on the building to be handed to the responsible person (accountable person in occupation).
Professional Indemnity Insurance
There is a requirement for architects to take out sufficient Professional Indemnity Insurance to cover a claim.
The problem is that securing an affordable rate for indemnity insurance is tricky since many policies now have exclusions for fire. Those policies with full coverage come at an inflated premium that is often out of reach for smaller businesses.
Being without coverage for fire or accepting rising costs of up to three times previous renewal costs is making life difficult for architects and often leading to having to accept exclusions for either cladding or fire. Taking out insurance below the recommended coverage in the Architects Code will surely lead to legal and financial problems for individuals and practices in the future.
A1 and A2 materials
The high risks within the construction and building design industries have led to insurers excluding materials with less than an A2 rating. This will increase costs for developers who will now need to use materials rated A2 and above to be covered.
Challenges for buyers and sellers
Owners of apartments in tower blocks are now required to have an EWS1 (External Wall Review Form) to prove that a building is safe. This form shows details of the assessments on the construction of the outside wall of residential buildings that are over 18m or buildings with specific concerns.
Buyers are increasingly finding that lenders will not lend money to purchasers if the seller cannot provide an EWS1 form.
It should be completed by someone authorised by the Royal Institution of Chartered Surveyors (RICS), UK Finance and the Building Societies Association.
It is therefore important that any cladding is safe and meets all the new fire regulations so that the form can be obtained without any delay, enabling properties to be sold quickly and without problems.
Fireproof cladding solutions
With plastic no longer an appropriate material for cladding, as it is highly flammable, other materials must be utilised to meet current building regulations on current and future developments.
The following products have all been chosen for their high quality, technological advances, and ability to meet the A1 and A2 fire rating standards.
FOAMGLAS insulation
The FOAMGLAS fixing system provides high thermal performance without adding thickness and is rated A1 for fire safety.
Benefits of FOAMGLAS:
A1 fire-rated
High-quality materials
Minimal maintenance
Excellent insulation properties
Protection against moisture and damp
Made with cellular glass that prevents fire spread and does not produce toxic gases or flaming droplets.
Fibre cement cladding
Fibre cement cladding (fibre cement weatherboard/fibre cement rain screen) combines cellulose-fibre and cement composite to protect the outside of buildings.
Benefits of fibre cement cladding:
A2 fire rating
Highly durable
Low maintenance
Easy installation
Long-lasting
Weather-resistant
Attractive.
Brick slips systems
This innovative cladding solution provides excellent thermal performance with a traditional feel.
Benefits of brick slips systems:
A1 fire-rated (up to 100m high)
Cost-effective as it can be used without pointing
Can be used with non-combustible insulation
Easy installation
Both domestic and commercial uses.
Porcelain cladding
Porcelain cladding comes in two formats. Large-format porcelain cladding is extremely lightweight, adding only a very small load to a building. Perfect for use on timber frames, steel frames and concrete structures. Moreover, its flexibility is ideal for ventilated façades  and EWIS.
Meanwhile, technical porcelain format uses advanced technology and natural stone properties to create a superior product with a highly attractive finish.
Both types are lightweight and have a wide range of finishes and colours that can enhance the look of a building.
Benefits of porcelain cladding
A1 fire-rated
Lightweight
Easy installation
Waterproof
Large format
Eco-friendly.
GRC cladding
GRC cladding is manufactured from glass fibre and concrete with lightweight panels that have excellent weatherproof properties that meet the highest fire safety standards. It can be ordered in a variety of shapes and sizes to suit any building.
Benefits of GRC cladding:
A1 fire-rated
Low maintenance
Lightweight but durable
Versatile sizing and shapes
Eco-friendly.
Aluminium cladding
Aluminium cladding is a timber coated veneer over an aluminium substrate. Giving the appearance of solid timber, it uses 98% less wood in production than solid timber cladding. Production and materials combine to give this cladding an attractive natural appearance that lasts.
With only a 0.5mm wood veneer, this aluminium cladding has a wide variety of profiles and panels for the ultimate design choice.
Benefits of aluminium cladding:
A2 fire-rated
Low maintenance
Resistant to rot and fungal decay
Attractive natural finish
Suitable for buildings over 18m.
>> To find out more about how the ramifications of Grenfell are still being felt, click here.