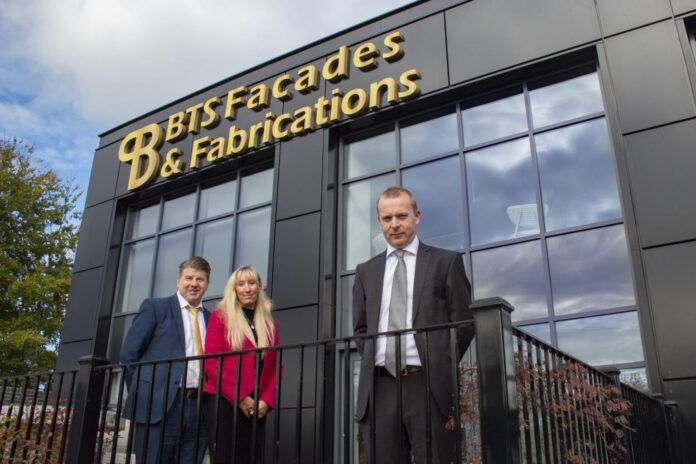 BTS Facades and Fabrications has launched a four-day working week after a successful trial period back in October, which found that productivity was not negatively impacted.
As a result, BTS' managing director Philip Atkinson has moved forward with plans to carry out the four-day working week, after he additionally found that the wellbeing of his team had improved.
He said: "Our trial period from a 40-hour week to a 37-hour week was excellent, there was a great boost in morale and engagement among our team.
"Our staff have had the opportunity to leave early on a Friday, meaning they can get their hair cut, attend appointments, and play golf.
"It gives them a chance to do something for themselves, and in return, we've seen our workforce want to give back and work hard; in fact, I would say productivity has increased.
"I like to think that BTS is a forward-thinking company which puts its staff first, so this is a move in the right direction and I'm confident we'll still be just as successful."
While the new working hours will make a difference to BTS' 52 employees, its clients will not be affected, as the team have implemented a schedule to ensure all enquiries are handled.
The four-day working week has been on BTS' agenda since the team appointed Nigel Freeman as an operations director in February 2022. He aimed to improve efficiency and the four-day working week was one of the suggestions he made to improve the company's working environment.
Nigel said: "I had looked at introducing something similar in a different company and after further research, I decided that it would be a good fit for our people and our business.
"I put it forward to my team to see if it was something they might be interested in doing, as way of improving their experience at BTS, whilst bettering the business – they all loved the idea.
"It means BTS' workforce are able to have a better work-life balance, and that while they are in work, they are fresh and rearing to go."
The move to a four-day working week will be placed on a year-long trial period and will continue subject to performance and productivity.
Nigel added: "Throughout process we have been clear with the team that all targets must be met, this is their contribution towards the initiative, but with the right management and planning, I don't see this being an issue.
"This is just one of several plans we have introduced to have an engaged workforce and to be a place that people want to come and work."