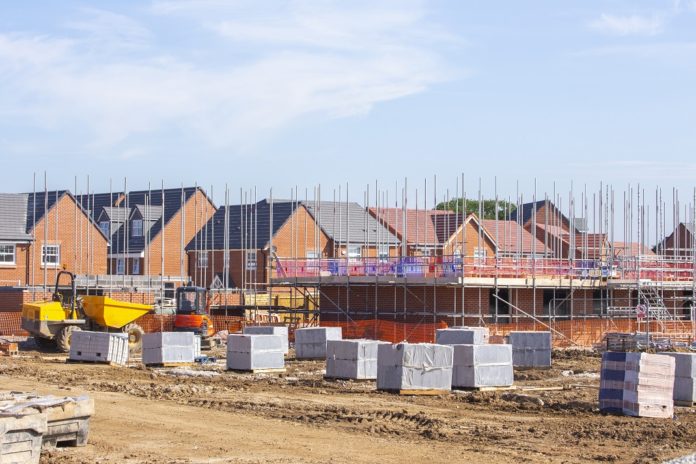 The Built Environment Committee has urged the government to address barriers to building much needed new homes, with too many people living in expensive, unsuitable or poor-quality properties.
The Committee's report 'Meeting housing demand' suggests that the role of SMEs in the housebuilding industry has collapsed. They should be supported by reducing planning risk, making more small sites available, and increasing access to finance.
Another point the report makes is that uncertainty and delays to planning reforms have had a 'chilling effect' on housebuilding and created uncertainty for housebuilders and planners. In response to this, the Committee suggested there needs to be more up-to-date local plans which need to be simpler, clearer, and more transparent.
Skills shortage
The report also makes note of the skills shortage which must be addressed to tackle the housing crisis, as it accounts for 36% of all construction vacancies and 48% of all manufacturing and skilled trades vacancies.
This must be done through broadening the base of talent, upskilling and reskilling – including for the green skills needed to address climate change.
The Committee also calls for the New Homes Ombudsman's powers to be robust and adequately enforced to ensure homes are built to high standards of quality and design.
Spending
The government must also change its approach to spending on housing, the report found. Over time, the money spent on housing benefit should be invested in increasing the social housing stock.
Response
Replying to the report, Councillor David Renard, housing spokesperson for the Local Government Association (LGA), said: "We fully support the Committee's call for more investment in increasing social housing stock, if we are to tackle the housing crisis.
"By giving councils the powers and resources to build 100,000 much-needed social homes a year, we can help the government meet its annual target of 300,000 new homes. This should include further reform of Right to Buy.
"While planning is not the barrier to housebuilding, with nine in 10 planning applications approved by councils, the Committee is right to highlight the need for planning authorities to be adequately resourced.
"Developers also need to be incentivised to build housing more quickly, with over 1 million homes given planning permission in the past decade not yet built, while an additional 1 million homes allocated in local plans are waiting to be brought forward by developers for planning permission."