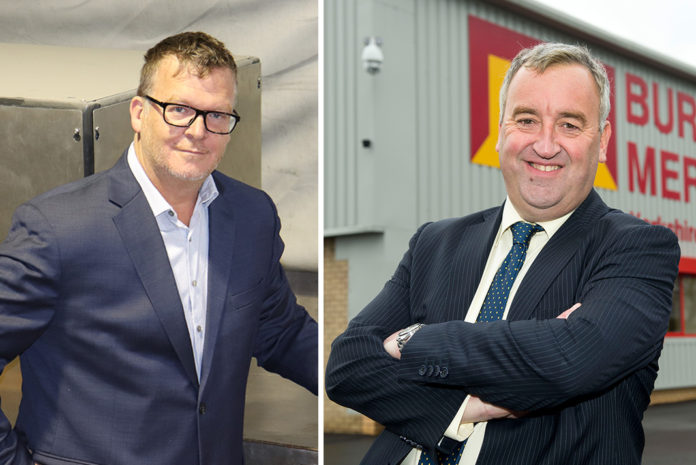 Canadian-based natural slate manufacturer Glendyne has signed an exclusive sole trading agreement with roofing material distributor Burton Roofing Merchants to supply its natural slate to the UK market.
This exclusive arrangement, along with existing agreements for Australia and New Zealand significantly expands Glendyne's commercial coverage. Both parties are pleased this long-term agreement has been secured and anticipate a constructive and productive partnership.
"Burton Roofing Merchants is committed to the supply of high end roof slates, and Glendyne sits perfectly in our product portfolio, alongside our CUPA range and advocates our strategic aim to facilitate our clients with top quality roofing products," said Paul Hattee, managing director of Burton Roofing Merchants.  
"It is one of the most desirable slates on the market with an excellent reputation, as it doesn't suffer from unstable metallic inclusions and offers excellent value for money. Embracing this product, our customers have already commissioned its application on some extremely prestigious projects. We are excited about the future and look to further establish a strong and strategic partnership with Glendyne, expand our territories and ensure a consistent supply of quality material to our customers."
Stephane Therrien, general manager of Glendyne, added: "Glendyne and Burton Roofing Merchants have experienced many years of working together, and have established a positive and strong partnership. I am happy that we can continue to work in a professional manner with additional territories and products.
"Glendyne is excited to announce the upcoming arrival of its own coloured slates with unique and exceptional geology. Burton Roofing Merchants has an undiluted commitment to Glendyne and is in a position to maximise the potential for our brand in the discerning British market."