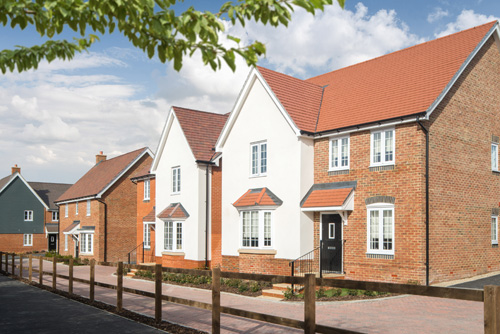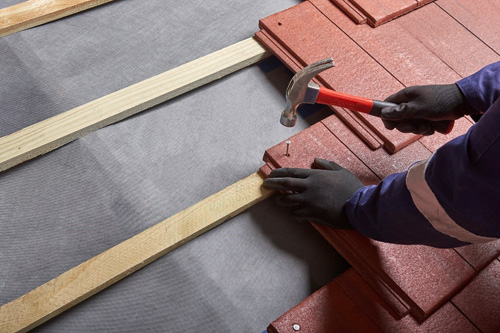 Despite poor weather conditions resulting in a downturn in roofing activity during the winter, sales of Russell Roof Tiles' Bute tiles have increased by more than 68% this year when compared to the same period in 2017. What's more, sales of Bute have also surpassed 2017's overall annual figures in just six months.
This increase has been growing year-on-year since the product was launched in 2016. Bute is part of Russell Roof Tiles' Natural range – a developing collection of thinner leading-edge tiles which gives the appearance of clay or slate tiles.
However, over the past few months, Russell Roof Tiles has seen a demand for the product in the north as well as more contractors and developers recognise that it can also replicate the look of the clay or slate roofs, to meet with the local requirements in northern regions.
More recently, Russell Roof Tiles secured a Bute specification for a large St Mowden site in Derby and also Whitby Fire Station which required Bute tiles in Terracotta as part of a significant re-roofing project.
Bute's double tile format has a mock joint and gives the appearance of small slates or tiles, when laid broken bonded. It is available in 11 carefully selected colours. Due to demand from the market, Bute has also been created with two options with either a 145mm or 165mm head lap.
Like all of the firm's thinner leading-edge range, Bute is manufactured using 15% less raw materials than a standard flat interlocking tile. So that also means they're a "greener" choice that is delivered to site on fewer pallets and therefore less packaging.