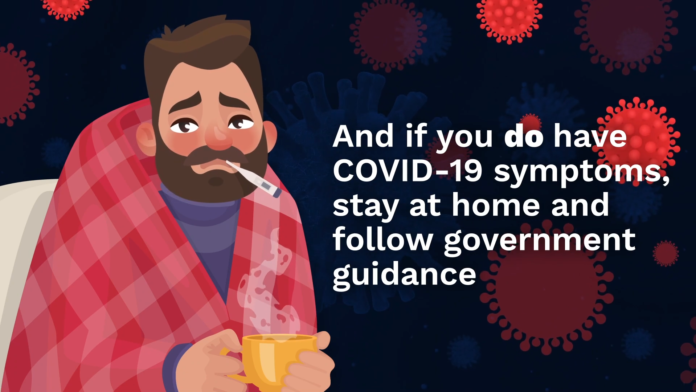 The Construction Industry Coronavirus (CICV) Forum has issued another in its series of advice videos, reminding workers how to keep themselves and others safe as the COVID-19 restrictions are relaxed.
The 90-second animation is the latest CICV Forum film designed to help construction workers protect themselves and their colleagues, customers and families after Scotland moved out of Level 0 this week (Monday 9 August).
It follows the Forum's warning last month that the sector is "not out of the woods yet", and that each worker has a vitally important role to play in continuing to maintain good hygiene.
Among the practical advice, the animation reminds construction professionals to make sure they're vaccinated, register with Test and Protect, take regular lateral flow tests and familiarise themselves with the rules around self-isolation.
While on-site, it also reminds them to carry out thorough risk assessments, keep workspaces ventilated, wash hands, tools and surfaces regularly, continue to observe physical distancing and wear appropriate face coverings where required.
The new guidance follows a range of other Forum videos that have helped to steer the sector through the pandemic, including advice on face coverings, guidance on travel and information for those carrying out domestic work.
Last month the CICV Forum issued a secure site risk assessment template and close working checklist to help construction professionals plan for projects, with both available to download for free from the Forum website.
You can watch the new video here.