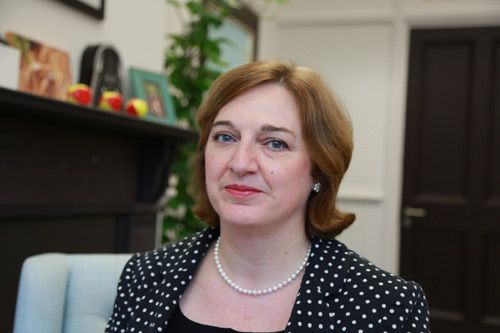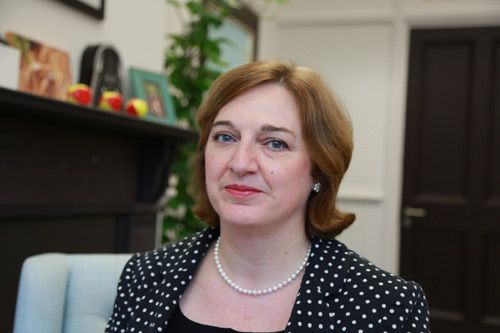 The newly appointed Consumer Champion is seeking views from all interested parties on CIGA's current complaints process in effort to improve its service in the future
A new review has been launched to investigate the customer service provided by the Cavity Insulation Guarantee Agency (CIGA) to see what improvements can be made to the organisation's complaints process.
Launched today (June 22) by CIGA's newly appointed Consumer Champion, Teresa Perchard, the Consumer Champion Review will take place over the next five months and will investigate the adequacy of current arrangements and what more support can be offered by CIGA and the insulation industry to provide a better service, particularly on the occasions when issues occur.
The review poses a number of questions regarding CIGA's current standards for addressing customer complaints and how they can be improved, as well as the adequacy of action to stop complaints arising in the first place, and whether the transparency measures taken by CIGA so far are adequate.
In a statement released alongside the launch of her review, Ms. Perchard said: "The vast majority of consumers never have any issues with their cavity wall insulation and instead benefit from much lower bills and warmer homes. However when an issue does occur it is very important consumers get the right response, support and care to put things right. I am asking if that is in place now and if not what needs to be done. My questions cover all aspects of the complaints process from the information about how to complain to the adequacy of the redress provided.
"This review seeks views from a wide variety of stakeholders, ranging from individuals, consumer groups and policy makers, as well as installers in membership of CIGA. I am certain this process will provide CIGA and the industry with an excellent basis for decisions about further improvements to the service they provide to consumers."
The review has been launched after CIGA's practices were called into question earlier in 2015 when its methods were discussed in Parliament by a number of MPs, led by former Labour MP, John Denhman. CIGA has since committed to a package of measures designed to increase transparency and, in the words of Gerry Miller, chief executive of CIGA, ensure that the organisation is "held to account".
Speaking exclusively to Roofzine on June 15, Ms. Perchard – who was appointed in May 2015 as part of CIGA's efforts to improve – said: "It seems to me that there are some quite big questions about what CIGA did [and] how it did it.
"Although CIGA has gone a long way in stepping up to the challenges that have been presented in the last year to be more open, there is still an opportunity for me to make a difference and to both reassure CIGA that they are on the right lines, but also to seek out how to improve things even further for consumers and ultimately for the industry as a whole. I think we need to work together much better to assure stakeholders and the public that we are focused on the consumer and work to high standards and deliver results."
Ms. Perchard was appointed due to her extensive experience working in consumer protection, which she has done for more than 25 years. In that time, she has dealt with issues related to fuel poverty, lobbied Parliament on behalf of consumers, and held senior positions at Citizens Advice, the National Consumer Council and more.
Gerry Miller said: "Teresa's background and experience makes her the ideal person to conduct this review. I am confident this process will provide us with very useful insights into how CIGA and the industry as a whole can improve.
"While problems with cavity wall insulation are exceptionally rare, affecting only around two in every thousand installations, we accept that, when issues have occurred, there have been some cases where there have been unacceptable holdups in the process and customers have not been kept as informed of progress as they could be.
"The Consumer Champion Review is part of a wider programme implemented by CIGA to improve transparency and make the organisation more responsive to consumers. We want to do our upmost to support public trust in cavity wall insulation. The industry must be totally transparent about how it deals with consumers when there is a problem.
"CIGA exists to help support consumers when things do go wrong, and therefore it is important that we do everything possible to continue improving customer service levels."
The final report will be published in November 2015 and will include Ms. Perchard's findings as well as recommendations on how CIGA and the insulation industry can improve the way that it responds to customer complaints. Anyone wishing to contribute to the review can find details, including an online form here.
The Consumer Champion Review is part of a wider programme of change introduced by CIGA to help drive improvements to the service it, and the industry as a whole, provides. This programme has already included the publication of CIGA's first ever publically available Annual Report; the launch of a 'Call Back Pledge' to help improve oversight over consumer issues being dealt with by installers; greater online availability and consumer information; and the appointment of Ms. Perchard as CIGA's Consumer Champion.