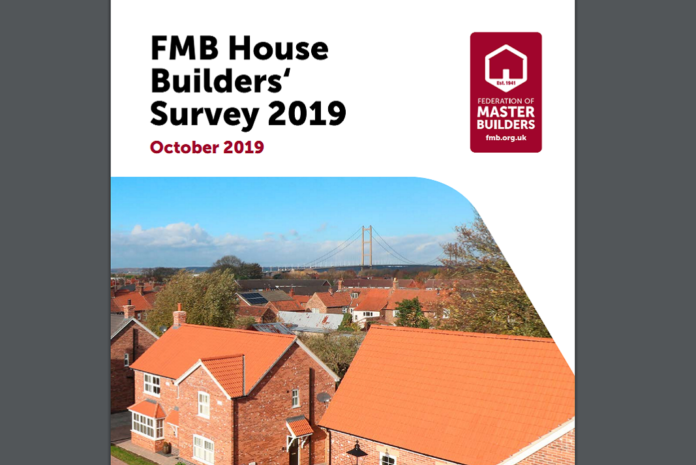 Consumer demand for new homes has fallen by 8% over the last year to its lowest level since 2013. This is according to the latest Federation of Master Builders (FMB) House Builders' Survey, which is the only annual assessment of small and medium (SME) housebuilders in England.
Brian Berry, chief executive of the FMB, said: "Small housebuilders are starting to see the effects of Brexit uncertainty taking its toll on consumer confidence. Many prospective homeowners are clearly holding off buying until there is more political and economic certainty. Hopefully this is just a short-term pause, and that post-Brexit, demand will pick up once again. If not, and we enter a downturn period, the government will need to consider how best to support SME housebuilders to avoid many firms leaving the sector."
Brian continued: "The main barriers facing small housebuilders have started to ease, but they are still present. This is the fifth consecutive year that small housebuilders have cited lack of access to available and viable land as the number one barrier. Small sites are the bread and butter of SME development, but unfortunately local authorities' Local Plans are still far too focused on large sites.
"The increases in planning fees by 20% in January 2018 were supposed to lead to increased speed and delivery of planning services, but only 3% of our members have seen any improvement since the rise. In fact, 38% of small builders have seen the performance of planning departments worsen. Builders are now paying more for an inferior service which needs to be addressed urgently as part of the government's proposals to accelerate the planning system."