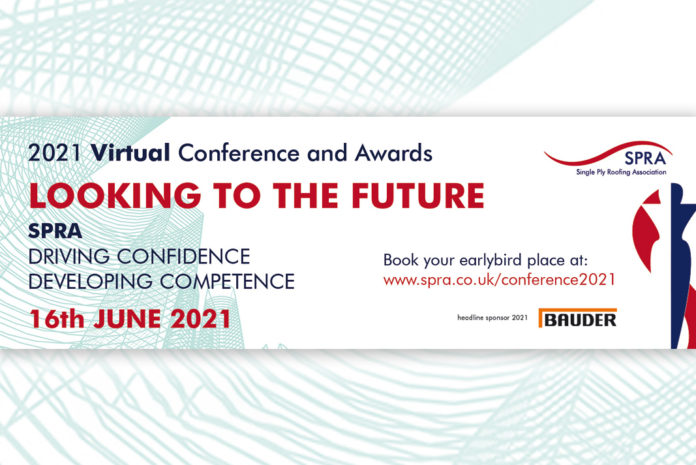 Single Ply Roofing Association (SPRA) will be hosting its virtual conference and awards event on Wednesday 16 June.
The Association is looking forward to providing attendees with the opportunity to meet with the SPRA community through this showcase event.
As well as having a host of influential speakers from the construction sector, there will be an opportunity to submit questions on key issues. In addition, there will also be an engaging technical panel discussion.
SPRA's chosen event platform offers attendees the chance to communicate in a virtual environment – taking conference networking to a new digital level.
Early bird tickets are available now until 19 May, so don't miss out! You can book online by visiting the SPRA Conference 2021 website.  
For the SPRA awards, taking place at the same event, projects (completed in 2019) can be submitted via the website, up until 24 May. Award categories, hints and tips can also be found on the website below.