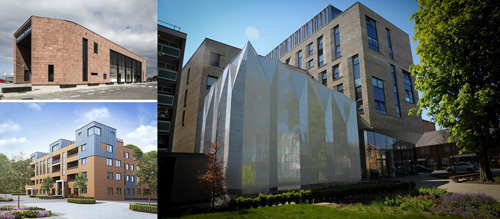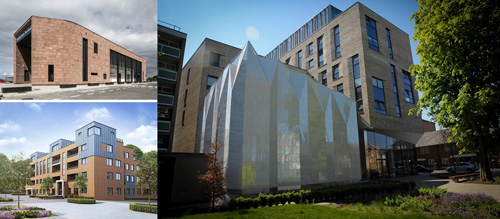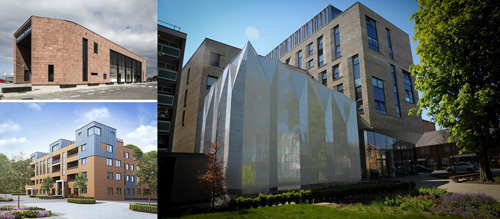 Managing director, Steve Thompson, said: "The resurgence of offsite construction has played to our strengths and it is gratifying to be recognised for our achievements by such eminent judges as Mark Farmer, the author of the government commissioned report Modernise or Die."
EOS Facades finalists include:

• Artisan Place, which is shortlisted in 'Housing Project of the Year and Best Use of MEP & POD technology'
EOS Facades designed, manufactured and supplied load bearing structural pods (LPS) to a comprehensive mixed-use development on a 2.9-hectare brownfield site located in Harrow, North London. Formally home to the ColArt factory, the development by Barratt Homes comprises 189 homes in linear blocks and included the refurbishment and conversion of a former office building, five newly built artists' studios and a new public square.
• Brodick Ferry Terminal which is shortlisted in 'Infrastructure Project of the Year'
The £18 million Brodick Ferry Terminal on the Isle of Arran, enhances connectivity and ultimately tourism, between the mainland and the remote island. The adverse weather and the ground conditions presented major challenges for the design and construction teams. Built on solid rock, traditional foundations and construction methods were not an option and offsite technology offered the only viable solution.
• Southwark Town Hall which is shortlisted in 'Commercial Project of the Year'
Transformed using offsite technology, the mixed-use commercial scheme offers leisure facilities including a theatre, café, artist studios, whilst also housing student accommodation for Goldsmiths University. The 1930s façade and main structure of the building has been refurbished and restored, retaining a number of significant features.
• Osco Homes, which is shortlisted in 'Best Use of Steel'
EOS Facades supplied unitised offsite housing solutions to Osco homes in the form of flat pack frames. The panels themselves were assembled by prisoners at HMP Hindley, with EOS assisting when required. Some of the frames were supplied pre-assembled, before being shipped to site as fully-formed wall panels – rapidly reducing the site programme using offsite techniques. Site teams then assembled the unitised panels for a fast and efficient erected housing solution.