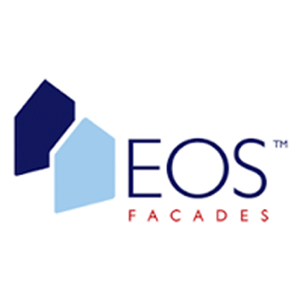 EOS Façades is expanding its section capability with an investment in new roll-forming machinery at its manufacturing facility in Newton Aycliffe, County Durham.
Originating from New Zealand, this Howick machine along with four others already owned by EOS Façades currently roll sections ranging from 65mm, 100mm and 150mm deep in a range of gauges from 1mm, 1.2mm and 1.6mm thick.
Current outlets for the company's sections include SFS infill walling and cladding markets plus the interior fit-out market, but the company says this new machinery will expand its target market with a particular focus on the opportunity to supply the volumetric modular building industry with sections now ranging from 150mm deep to 250mm deep and in gauge thicknesses ranging from 1.2mm to 2mm.
EOS Façades says that it now has the 'full gamut' of sections to suit the requirements of the offsite manufacturing industry – from panelised washrooms and bathroom pods to full volumetric module structures. The degree of value-added componentry to the sections / frames is completely customised to suit client requirements.
Design detailing is supported by a team of CAD engineers who will optimise section sizes for the required application and ensure that maximum value-engineering is obtained.
Steve Thompson, managing director of EOS Façades commented: "The introduction of the new machinery completes the section range that we have been aspiring to offer for some time now. Being able to offer a complete range of section and gauge sizes now ensures that we have become a 'one stop shop' for metal sections within the offsite manufacturing sector.
"As we see a groundswell of activity within the offsite manufacturing arena again there has been no better time for us to make our investment in new machinery. We have analysed the needs of the downstream offsite suppliers and now feel that we have the perfect range of section and service offerings to meet their exacting requirements."
The company will be holding open days in the Spring in order to demonstrate the range machinery and services on offer. Details on how to register can be found at the company's website.