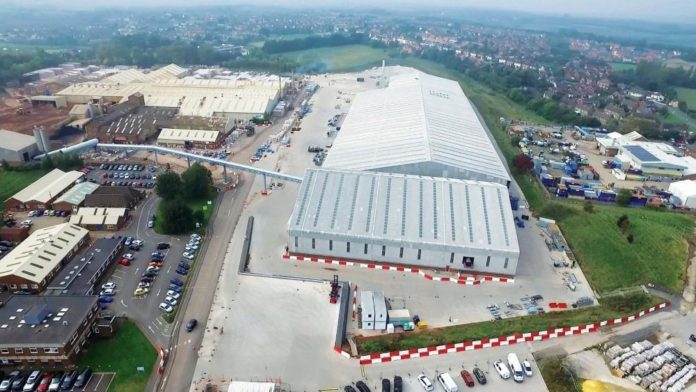 Two of the UK's largest brick makers, Ibstock and Forterra, have announced plans to cut up to 600 jobs to cope with lower demand in the wake of the coronavirus crisis.
Ibstock said in a trading statement today [3 June] that up to 375 jobs, representing around 15% of its workforce, would be potentially impacted by streamlining plans, while rival brick and block maker Forterra said it would cut 225 jobs.
Both businesses warned of selective site closures, changes in operating patterns, and changes to the size and structure of support functions.
Joe Hudson, chief executive of Ibstock, said: "Whilst the changes anticipated will ensure our business is adapted to the near-term industry demand outlook, we retain the flexibility to scale production back up, as and when demand recovers."
Forterra's restructuring plan will see its hollowcore flooring manufacturing facility at Swadlincote in Derbyshire mothballed once the current order book is completed.
All precast concrete flooring products will be consolidated into its Hoveringham facility in Nottinghamshire.
Stephen Harrison, chief executive of Forterra, said: "Economic and industry forecasts indicate a prolonged impact from COVID-19 on the UK economy and more specifically the construction sector.
"Although the Construction Products Association's most recent forecast anticipates the residential construction market will recover during 2021, output in 2021 is forecast to be approximately 20% lower than in 2019.
"We are taking steps to restructure the Group's operations in line with the anticipated decline in medium-term demand.
"In the coming weeks, we will consult with employees on our plans, which include proposed changes to shift patterns and adjustments to the size and structure of support functions."
Forterra said that daily despatches of brick and block products had now recovered to half of last year's levels.  
In a trading statement, the firm said that the COVID-19 lockdown saw group revenue fall 39% for the five months to 31 May, 2020, compared to last year, with a year-on-year decline of 86% in April and 62% in May.