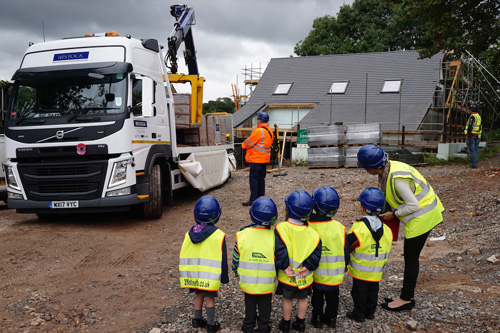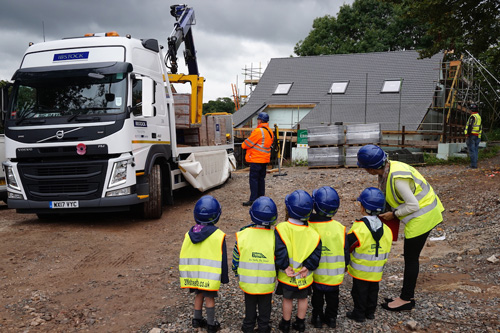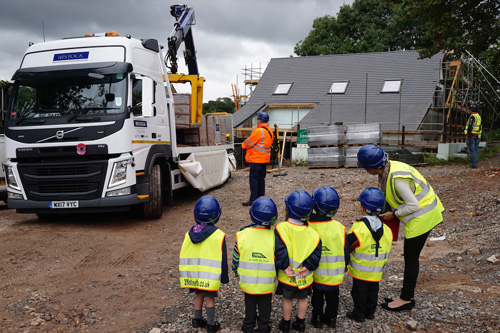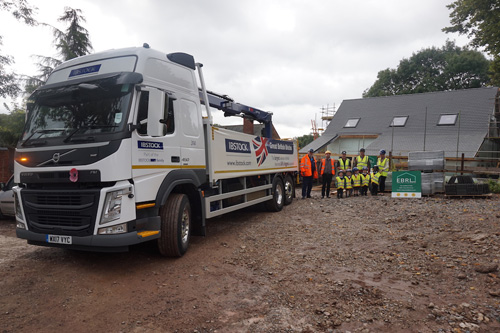 An environmental school building project in North West Leicestershire has been given a boost by local brick manufacturer, Ibstock.
Earlier this year, Swannington Primary School started construction of its new SPACE (Swannington Primary and Community Expansion) building.
And in the latest stage of work, Ibstock says it has donated 10,000 Leicester multi red stock bricks manufactured at its Ellistown factory, as well as supplying roof tiles for the building from its Forticrete brand. The products were chosen to fit in with both the eco and sustainable themes of the building and the surrounding area.
Simon Rogers, head of marketing at Ibstock, said: "We're delighted to be involved in the construction of the new school and community building at Swannington Primary School. It will be a real asset to everybody who lives in the surrounding area. As a local manufacturing company, when we were approached to be involved we didn't hesitate in offering our support and we look forward to seeing the school children and other community groups benefitting from the additional space it creates."
The project is said to be using new building construction technology and renewable energy to make the building highly efficient, with the new facility reportedly set to become the most sustainable new school building in Leicestershire.
Swannington Primary School head teacher, Andy Mawdsley, added: "The donation received from Ibstock has been gratefully received. The school children have been keeping a close eye on the building's construction to monitor the progress being made and they are all excited to be able to use it from next year."