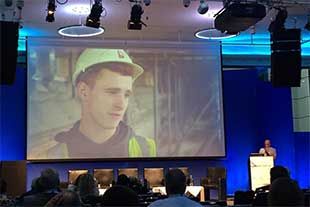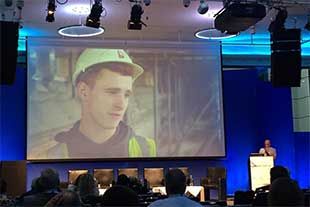 The chief executive of the Construction Industry Training Board (CITB) has called on the construction sector to redouble its efforts in attracting new entrants to the industry.
Speaking to a selection of industry representatives at the Construction Industry Summit, Adrian Belton outlined the scale of the skills crisis facing the sector and urged construction employers to work together with the Government and training providers to overcome the challenges they face.
While the CITB is attempting to tackle the issues at hand, Mr. Belton said there are a number of reasons why solutions have not yet been identified. These include a lack of information on skills needs and where the shortage of talent is having the biggest impact, while recruiting for jobs rather than careers has allowed the best workers to drift away.
The CITB is therefore drawing up a comprehensive picture of the most in-demand skills before tailoring training to employers' needs. It is part of efforts to meet the objectives in Construction 2025, a joint strategy by the industry and Government aimed at helping British construction establish itself as one of the top players on the world stage.
The organisation is also working on helping education establishments better understand the skills need for the industry. With more than an estimated 220,000 construction jobs to be created over the next five years, the CITB says it will be essential to bring more young people into the sector, as well as finding ways to retain existing talent.
Adrian Belton said: "There are several things that CITB is doing in order to meet these challenges. We have restructured our funding to meet industry's skills needs – with new, more responsive funding schemes.
"Later this month will see the launch of construction's first industry-led career portal to get people into construction 'a career like no other'. We are also working on a new, industry-wide approach to apprenticeships to determine how we can make them more effective and productive than ever been before."
He added that while apprenticeships are likely to play a crucial part in achieving the CITB's objectives, attracting graduates and upskilling those already in building roles or moving across from other sectors is also vitally important.