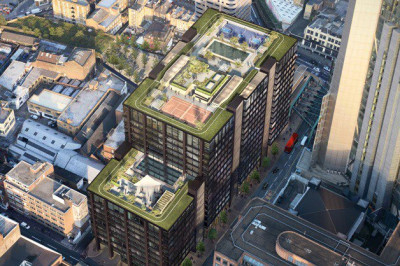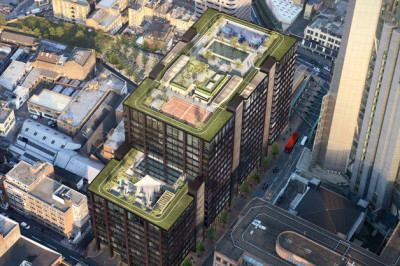 Three Lindner Group companies have secured contracts for Principal Place, a new mixed-use development in the City of London.
Prater, Lindner Facades, and Lindner Interiors will be providing specialist design, manufacture and installation services to the Foster + Partners designed site.
Principal Place comprises a 600,000ft² office building, 20,000ft² of retail space and Principal Tower, a 50-storey luxury residential building – set to be one of the tallest in central London.
Prater and Lindner Interiors have been awarded contracts for work on the commercial area of the development. Both companies are now on site with work due to be completed in December 2016 and November 2016 respectively.
Prater's £2m contract is for the complete roofing package, including standing seam roofing and waterproofing as well as the bronze anodised rain-screen cladding.
Lindner Facades has secured a contract worth £25.4m for the complete façade of the residential tower, with work beginning on site in 2017. The design concept for the building includes curved glazing and balustrades for the luxury apartments as well as specially developed ground floor and penthouse external features.