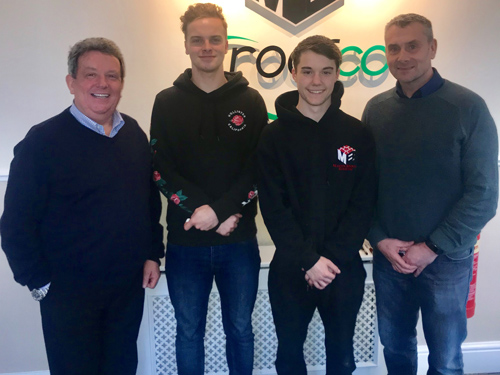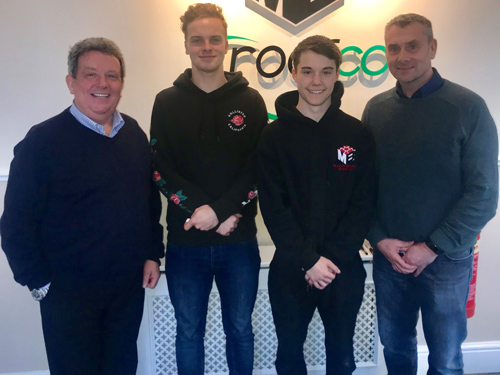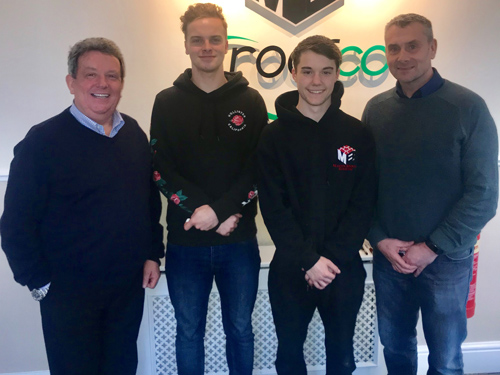 Sheffield-based Martin-Brooks is investing in the next generation of specialist roofers with the appointment of two new apprentices.
William Holmes and Korneliusz Kasa are receiving hands-on training with the firm's teams, whilst completing an NVQ level 2 in slating and tiling.
Martin-Brooks has recruited the duo after offering permanent positions to four former trainees, who all qualified last year. They include roofers, Alex Fearn, Jay Higgins and Adam Edwards, who studied at Leeds College of Building and joiner, Jamie Heritage.
William and Korneliusz have embarked on a two-year course with Sheffield College and will spend one day a week in the classroom, qualifying in January 2020. The remainder of their week is spent learning their trade on site with Martin-Brooks' roofers, working on a wide range of projects, from small domestic repairs to re-roofing listed buildings.
John Elmore, Martin-Brooks' managing director, said: "We need roofers who are equipped with a very specialist set of skills and only by encouraging school leavers into the trade can we secure the future of our workforce and retain the high standards of craftsmanship for which we are renowned. Our new apprentices are already showing promise. They are eager to learn and are quickly becoming a valuable part of our close-knit team."