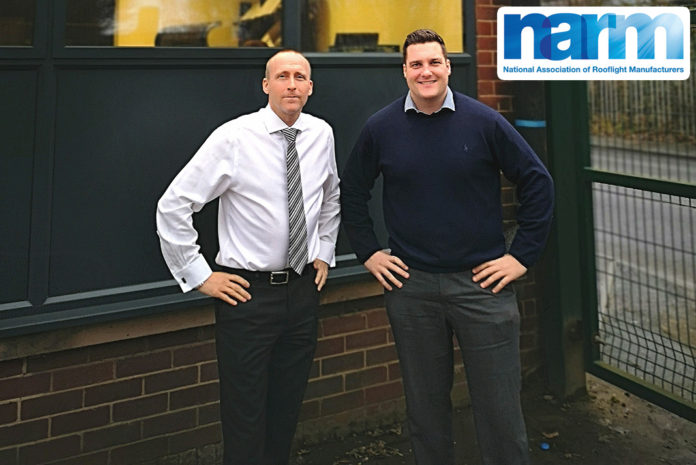 The National Association of Rooflight Manufacturers (NARM) has welcomes the Standard Patent Glazing Company as a new member.
Based in Dewsbury, West Yorkshire, the Standard Patent Glazing Company was founded in 1902, making it the longest established patent glazing company in the UK. With 29 employees involved in design, manufacture and installation of modern through to heritage patent glazing solutions for large and small projects across the whole of the UK, it remains a respected market leader in its field.
Standard Patent Glazing directors Darren Lister and Jonathan Llewellyn recently attended a meeting with NARM at which mutual goals were discussed and the company's membership confirmed.
Darren said: "Many of our competitors have fallen by the wayside over the last 100 years, so we must be doing something right! We believe that joining NARM will allow us to consolidate our technical knowledge in respect of building regulations, non-fragility, BIM and other relevant topics."
Jonathan added: "NARM provides an excellent fit with our current and future business requirements. My primary focus is on health and safety, and I have a particular interest in educating main contractors regarding the correct handling of rooflights on-site."
NARM chairman Jim Lowther is delighted to welcome The Standard Patent Glazing Company to the Association's ranks. He said: "Their commitment to high standards of quality, workmanship and safety are entirely in line with NARM's ongoing mission. We look forward to working together and welcome further membership applications from quality rooflight suppliers."