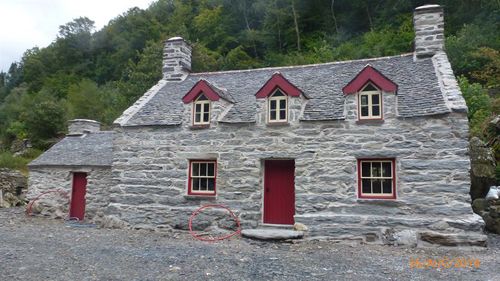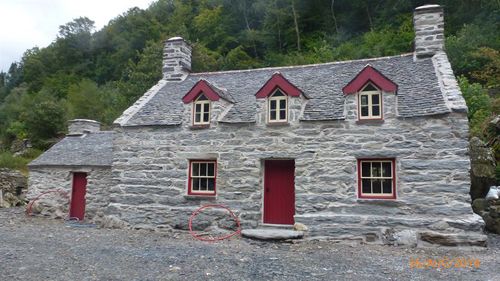 The National Federation of Roofing Contractors (NFRC) has claimed its Heritage Roofing register helped one roofing contractor win at the 2015 UK Roofing Awards after securing work on a key heritage project in Wales.
Jordan Heritage Roofing, in Derbyshire, was appointed alongside Slate & Stone Consultants to renovate a grade two-listed farm building located in Snowdonia National Park. The NFRC says the company was able to guarantee the confidence and expertise needed for the project by being featured on the National Heritage Roofing Contractors Register that it developed.
With part of its 18th century roof collapsed, Penmaen Cottage was on the 'at risk' register and was seen by CADW – the Welsh Government's historic environment service – as an opportunity to sustain traditional local roofing details in the area as well as provide a dedicated training programme throughout the process.
Upon completion, the project went on to win the 2015 UK Roofing Award for Heritage Roofing.
Ray Horwood CBE, outgoing chief executive of NFRC, said: "When it comes to selecting contractors for key heritage work, this project is a prime example of the prestige and credibility carried by The National Heritage Roofing Contractors Register. In addition to ensuring that cultural heritage preservation is restored on buildings such as Penmaen Cottage, the Register guarantees the highest standard of roofing expertise and knowledge."
Richard Jordan of Jordan Heritage Roofing said: "The Heritage Roofing Register gives local companies with the relevant expertise and training the chance to grow their business and expand their work on key heritage projects. It provides a professional platform that offers high visibility to architects, specifiers and local authority conservation officers."
He added: "We are delighted that Penmaen Cottage demonstrates the correct approach to roofing conservation, and now provides training for other professionals and slaters."
Designed to ensure that the roofs on some of the UK's most precious buildings are restored to the highest standards possible, the National Heritage Roofing Contractors Register provides an exclusive listing of only those roofing companies that have the skills and experience necessary for the repair and renovation of heritage projects.
For further information on the National Heritage Roofing Contractors Register, click here.