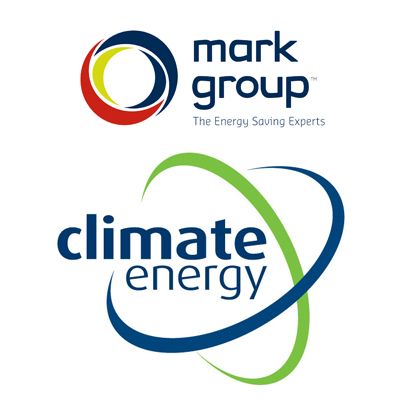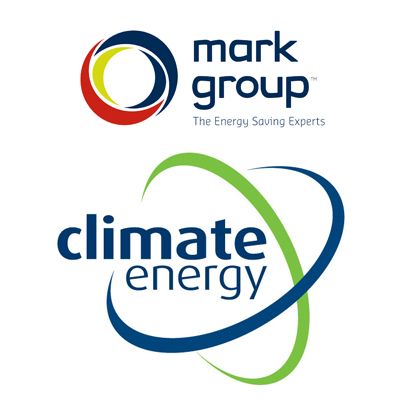 The first casualties of the Government's proposed cuts to solar subsidies have emerged after two clean energy firms went into administration within hours of each other.
The Mark Group in Leicester has already made almost 1,000 of its staff redundant after administrators were called in on Wednesday October 7, laying the blame squarely at the Government.
The company, which specialises in solar and energy efficiency solutions, released a statement that said: "The ongoing losses of the business meant (administration) was our only option. The turnaround plan, which was already underway, focused on solar PV (photovoltaic) but the Government's recent policy announcements mean this is no longer viable."
The Government's proposals, which are out for consultation until October 23, would cut the solar Feed-in Tariff by at least 87% by January 2016 and place a cap on new FITs expenditure of between £75-100m by 2018/19.
SunEdison, the US-listed group that acquired Mark Group in July 2015, has rounded on UK ministers following the closure. It said in a statement: "Based on the Government's stated desire to 'unleash the UK rooftop market' and the programmes and support in place for solar, SunEdison believed that the UK offeGovernmentred long-term opportunities for solar energy."
"SunEdison took on the challenge of turning [Mark Group] around by leveraging the company's installation experience in the solar photovoltaic market. We are extremely disappointed that the draconian policy proposals made by the Government in August will essentially eliminate the solar PV market in the UK and have made our plan unviable."
A second firm, Climate Energy, which was involved in a clean energy initiative in Bristol, has also gone into administration, potentially affecting at least 1,300 consumers signed up to the Warm Up Bristol programme.
The closure of both these firms has sparked renewed outrage from the solar industry, which has been extremely vocal in its opposition to the Government's plans.
Paul Barwell, chief executive of the Solar Trade Association, said: "This is terrible news for the UK solar industry. The consultation has not even closed, and businesses are already going under – despite the fact that the Government claims this is a 'real' consultation. Mark Group going into administration will also cause serious knock on effects in the supply chain."
"Surely this will set alarm bells ringing for the Government. Jobs matter and there are 27,000 at stake. We are preparing alternative solutions and will be working with decision makers to discuss our alternative proposal for more structured, steady and workable reductions to support."
Dave Sowden, chief executive of the Sustainable Energy Association, said: "This is disastrous news for the thousand or so employees that have left Mark Group buildings today [October 7] to tell their families they no longer have a job, and could easily have been avoided if the Government had paid attention to clear signals about the need to instil confidence in the market. Ministers were warned long before the election of a confidence problem in the sector due to lack of clarity on policy and frankly could have easily prevented this.
"The Government's rhetoric on meeting climate change targets, on placing energy efficiency at the heart of energy policy and the effusive support given by Ministers for solar, feels hollow and empty."
Speaking on the BBC's Daily Politics East Midlands on Sunday October 11, Mr. Sowden added: "Investors in renewable energy and in energy efficiency depend on a stable policy framework. I think across the whole sector for energy and building, there is now a crisis of investor confidence in this country."
The Department for Energy and Climate Change released a statement which said: "All job losses are regrettable and we sympathise with those affected, but commercial decisions are a matter for the company concerned. Our priority is to keep bills as low as possible for hardworking families and businesses, and to build a long-term energy efficiency system that gives consumers value for money. We are protecting existing investment and bill payers, while reducing our emissions in the most cost-effective way."
UPDATE
Mark Group's former management team have acquired the new homes division of Mark Group, focusing on loft and cavity insulation for new homes.
BillsaveUK will be headquartered in Leicester employing over 200 staff.
Bill Rumble, director of BillsaveUK and former chief executive of the Mark Group, said: "After the shock of last Wednesday [October 7], the mood in the team is not one of celebration. Our thoughts are very much with our friends and colleagues who lost their jobs last week. We will continue to do what we can to support them to find new opportunities.
"However, this acquisition will provide secure jobs for more than two hundred staff employed in the new homes operation. BillsaveUK will initially focus on the supply and installation of loft and cavity insulation for new homes to construction companies."
Thousands of jobs in the energy saving industry have been lost across the country as a result of Government's change in policy regarding energy efficiency and most recently, solar.