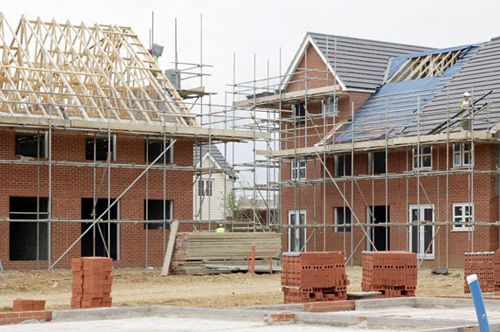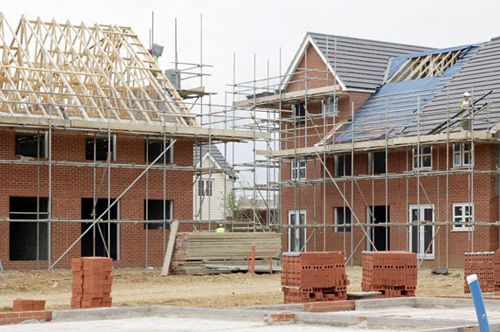 Local councils must produce local plans for new homes by 2017 or central Government will take control of their planning process under new plans that will soon be unveiled by the Prime Minister.
The much awaited Housing and Planning Bill will enforce rules included in the National Planning Policy Framework (NPPF) requiring councils to review their housing plans every five years, with an overall trajectory in place for how many should be built in their area. If councils fail to produce and bring into force an up to date plan for new homes by 2017, David Cameron is to announce that the Government will work with local people to produce these plans for them.
The Government says 82% of councils have published local plans but only 65% have fully adopted them, and there are still almost 20% of councils that do not have an up to date plan at all.
The bill also contains details of the Government's previously announced plans to build 200,000 new affordable Starter Homes through a new legal duty which will be placed on councils to guarantee the delivery of Starter Homes on all reasonably sized new development sites. The legislation will also grant automatic planning permission in principle on brownfield sites, all with a view of meeting the Government's ambition of one million new homes by 2020.
Prime Minister David Cameron said: "A Greater Britain must mean more families having the security and stability of owning a home of their own. My government will do everything it can to help people buy a place of their own – at the heart of this is our ambition to build 1 million new homes by 2020.
"Many areas are doing this already – and this is great – but we need a national crusade to get homes built and everyone must play their part.
"Councils have a key role to play in this by drawing up their own local plans for new homes by 2017. But if they fail to act, we'll work with local people to produce a plan for them."
The focus on housing by the Government and its efforts to improve productivity have gained approval from many within the house-building sector, particularly in light of the changes to council policy.
Stewart Baseley, executive chairman of the Home Builders Federation, said: "Local plans are a critical part of the planning process and it is essential they are in place if housing supply is to meet local need. Having plans in place provides certainty for both local communities and builders such that all parties understand what is to be built where, and can work together to better deliver the type of developments that local people want. Ensuring Local Authorities abide by their responsibilities and put a robust plan in place will ensure more homes get built more quickly via a more constructive, less bureaucratic process."
Melanie Leech, chief executive of the British Property Federation, said: "Measures to ensure local plans be put in place by 2017 will bring much needed certainty for potential investors and provide a catalyst for growth. Our members focus on brownfield opportunities and so measures that bring more land forward will also be warmly supported."
However, the Local Government Association (LGA) has claimed the policy is too broad to apply nationwide. Cllr Peter Box, the LGA's housing spokesman, said: "Councils are desperate to see the homes our communities need built and to keep boosting struggling high streets. But every place is different and it is crucial residents have a say on new developments that will put additional pressure on schools, roads and hospitals in their area. A blanket national policy is not the answer."
The Prime Minister is also expected to announce that a temporary rule introduced in May 2013 allowing people to convert disused offices into homes without applying for planning permission will be made a permanent. The Department of Communities and Local Government (DCLG) claims this is due to the popularity of the measure, with almost 4,000 conversions given the go ahead between April 2014 to June 2015.
Following a number of policy announcements since May, including plans to cut red tape and extend the Right to Buy scheme to housing association tenants, the Housing and Planning Bill is considered to be one of the Conservative Government's key pieces of legislation. Housing rose to the top of the agenda during the General Election as has remained a key political issue throughout the summer.
However, there is criticism that Mr. Cameron's efforts are not being directed to the right areas, with many considering skills shortages to be a major obstacle in delivering the volume of new homes targeted by the Government. Brian Berry, chief executive of the Federation of Master Builders (FMB), said: "The Prime Minister stated that he wants his legacy to be defined by increasing home ownership, but this won't be possible without an ample supply of skilled construction workers. Our latest research shows that a skills time bomb is in danger of exploding.
"We urgently need to boost our workforce by convincing people – in their thousands – to return to our industry or join us for the first time."