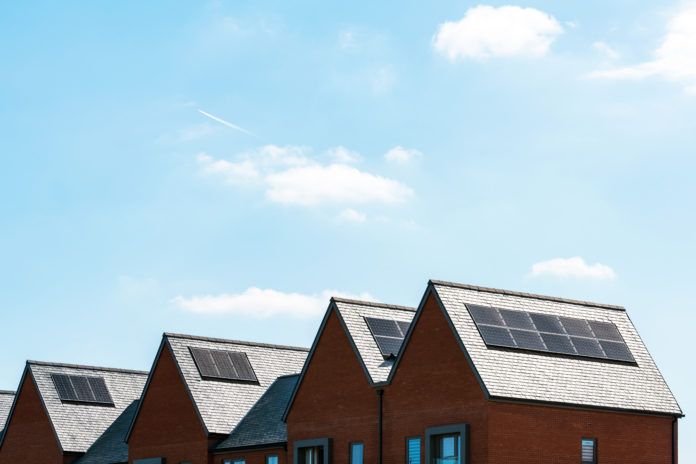 NatWest Group has partnered with the Supply Chain Sustainability School to provide a free retrofit learning platform for the construction industry to build capability and capacity and accelerate the retrofitting of UK buildings.
This comes as NatWest Group becomes the School's first partner within the finance sector, with a shared objective of addressing climate change through building the skills of the construction industry, to retrofit the UK's housing and non-residential buildings.
The School's sustainability platform offers free training to 80,000 registered users, covering retrofit as well as 17 key sustainability topics including energy & carbon, waste & circular economy and more.
Now, with NatWest Group's strategic support, the School's retrofit initiatives will accelerate significantly, bringing partners together to shape the programme, share knowledge and upskill the wider industry on retrofit.
The School's retrofit programme, sponsored by NatWest, will be unveiled through a virtual conference taking place on 7 November. This will introduce CPD-accredited virtual training encompassing e-learning modules, online assessments, conferences, workshops and webinars running until Autumn 2024. These valuable resources will be freely accessible to professionals in the built environment, including NatWest Group's clients and School members.
Ian Heptonstall, director of the Supply Chain Sustainability School, commented: "Our mission is to enable a sustainable built environment through knowledge and collaboration, however most of our work to date has focused on new builds.
"To truly fulfil our mission, we must pivot towards the existing building stock, crafting and delivering learning experiences that empower the UK to retrofit its structures with cutting-edge technologies and systems, positioning us to fulfil our Net Zero commitments. We look forward to tackling climate change through retrofit with NatWest Group."
James Close, head of climate change at NatWest Group, added: "As one of the largest lenders in the UK, we have a key role to play in supporting consumers and businesses in transitioning to more energy efficient homes and buildings that are warmer, cheaper to heat, and generate lower emissions.
"Decarbonising properties will require retrofitting existing buildings to increase their energy efficiency, constructing new energy efficient buildings and decarbonisation of electricity and heating supply. We want to work at scale to increase demand. But we need the skills and companies to carry out the work and we also want to make it as easy for our customers to retrofit as possible. Our collaboration with the Supply Chain Sustainability School will help cultivate a more mature retrofit supply chain, share knowledge and build the skills needed to retrofit homes and buildings across the UK."