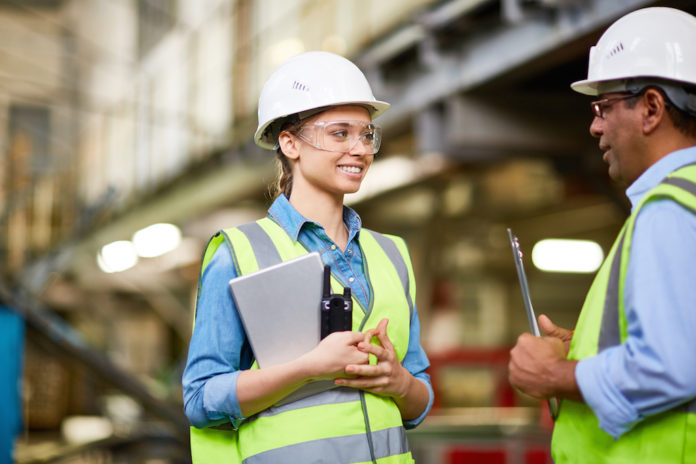 The National Federation of Roofing Contractors (NFRC) has launched the NFRC Roofing Careers Service, a free online resource aimed at young people, career changers and employers created to help tackle the chronic skill shortages in the roofing and cladding industry.
By placing roofing careers information, guidance and links to other useful resources in one central place, this service aims to attract new people into the sector and help employers to recruit.
This comes following NFRC's State of the Roofing Industry Survey for Q3 2021, which found that over three quarters (77%) of roofing contractors were experiencing recruitment difficulties.
The Careers Service is split into the following categories:
First steps on the ladder (getting in) – this is aimed at young people and their influencers, providing them with clear careers advice, encouragement and signposting.
Holding the ladder for others (employers' portal) – this is aimed at employers to help them to build their businesses, take on an apprentice or trainee, and recruit in an inclusive way.
Two extra sections on career progression (Climbing the ladder) and leadership and other professional roles (Rooftops) will be launched later this year.
For employers, the website includes many free resources, including job descriptions, basic financial planning templates, advice on employment contracts, links to grants and funding opportunities.
Commenting on the launch of the Roofing Careers Service, Ruth Scarrott, head of careers at the NFRC, said: "Our industry has so many great career opportunities, and we want to showcase this — that is why we have created a dedicated Roofing Careers Service. Whilst there are already a plethora of resources on careers in construction, these are spread across lots of different places, which can make it confusing for a young person and are often not roofing specific.
"The Roofing Careers Service aims to tackle this by putting everything related to roofing careers in one central place that can be easily accessed. We will be working with the CITB and other strategic partners to join the dots for career pathways into our fantastic industry. Through this collaborative effort, we hope to attract many more young people to our sector."
She added: "We know that over three quarters of roofing contractors are experiencing recruitment difficulties at this time, and that is why helping employers is an equally important part of the Roofing Careers Service. Whether it is supporting roofing contractors to grow their business, recruit the best talent, or ensure their teams are diverse and inclusive, the Roofing Careers Service is there to help."