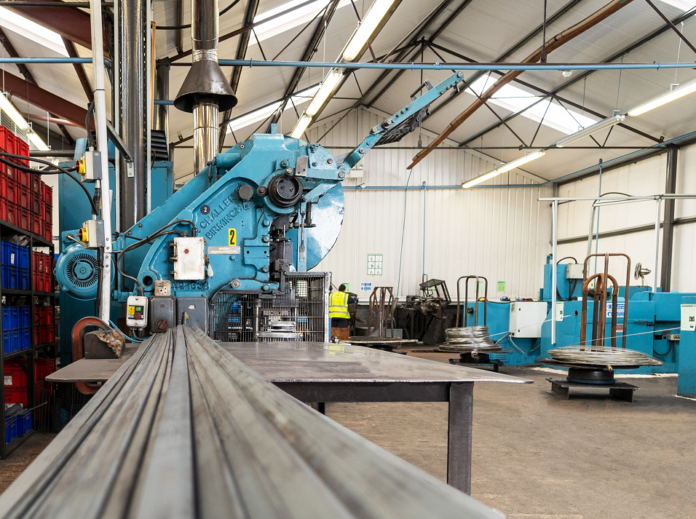 UK-based fastener supplier, Powell Gee, is known for supplying self-drilling screws, hook bolts and brackets to the roofing and cladding construction sector. A family-owned company for three generations, and renowned for excellent quality and customer service, Powell Gee is currently undergoing some big changes.
In 2018, Powell Gee was acquired by the Tibbetts Group, another family-owned business, with over 40 years' experience manufacturing and supplying high quality products to the aerospace, automotive, construction, security and industrial sectors.
"Engineering excellence is in our DNA" says managing director Jonathan Tibbetts, "so Powell Gee was a perfect fit for us. We see great opportunities to grow the business, and our investments into Powell Gee demonstrate our long-term commitment to our customers'" Indeed, since the acquisition, a raft of investments into the business has taken place.
The Birmingham factory has new packing and storage facilities as well as upgraded industrial metal press forming machines. Investment in new buildings has doubled the size of the head office near Shrewsbury in central England. The powder coating and washering facilities have expanded. The company has also invested heavily in the latest injection moulding technology, offering better flexibility and support to customers' exacting standards. A new Technical Area has been developed for reporting and testing. On top of that, Powell Gee has implemented a new quality management system, enabling them to achieve ISO9001 and ISO14001.
Investments in people, processes and products have transformed the once small family business into a global player. Powell Gee has the capability of delivering a wide range of products to the construction, agriculture, rainwater and industrial sectors, making them a go-to brand for self-drilling screws, fasteners, hook bolts and brackets across the globe.
For more information, contact:carys.thomas@tibbettsgroup.com