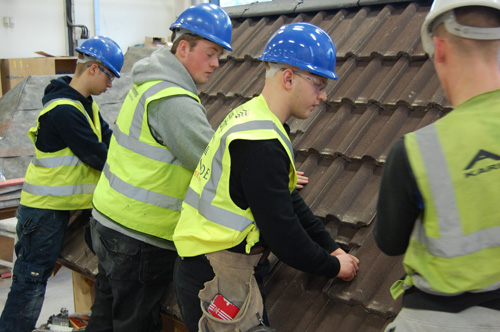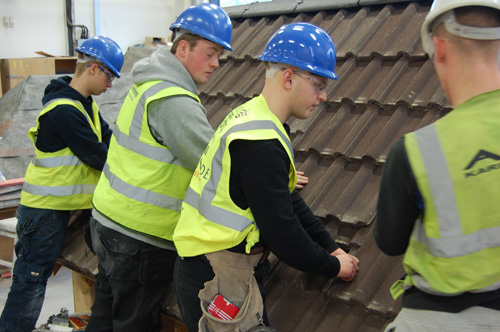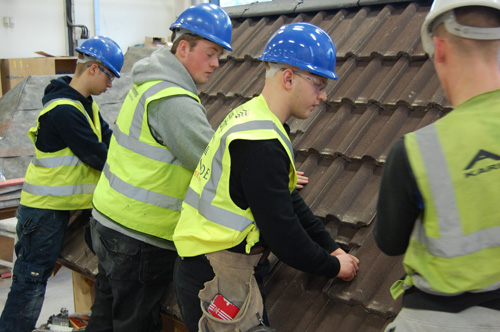 Redland is investing in the future of the pitched roofing sector with the launch of a new programme to support young roofing students. The programme provides a range of support items to ten selected colleges and training groups, delivering technical training from the company's National Training Centre team alongside complimentary tiles and accessories to practice with, through to plant tours and access to Online Learning modules.
The programme is a part of a wider company strategy to upskill the industry. After becoming the first dedicated pitched roofing industry training centre in the UK, the Redland National Training Centre has trained over 45,000 people.
Most recently, Redland says it has become the only pitched roofing manufacturer approved for the CITB-funded Basic Competency Programme (BCP).
The BCP certificate is part of a process that entitles operatives to apply for the three-year Red 'Experienced Worker' CSCS 'ticket', allowing them to work on site while working towards the next level of qualification.
Other benefits of the support package – to students and colleges alike – include educational display materials, ongoing training support from the National Training Centre and a Young Redland Roofer pack.
Alastair Blant, Redland's technical trainer, recently delivered a one-day pitched roofing estimating course to NVQ level three students at Leeds College of Building. He commented: "The level of engagement from the students was fantastic. These guys are working hard as part of their apprenticeship to be excellent roofers and myself and the team at Redland want to do everything we can to help them succeed and become the best that they can."
Steve Connell, curriculum manager of construction crafts at LCB, added: "Working with Redland is great for the college and for the students alike. We get to be associated with one of the leading brands in the UK, and the students get the ongoing support from their training team, adding value to their training here."