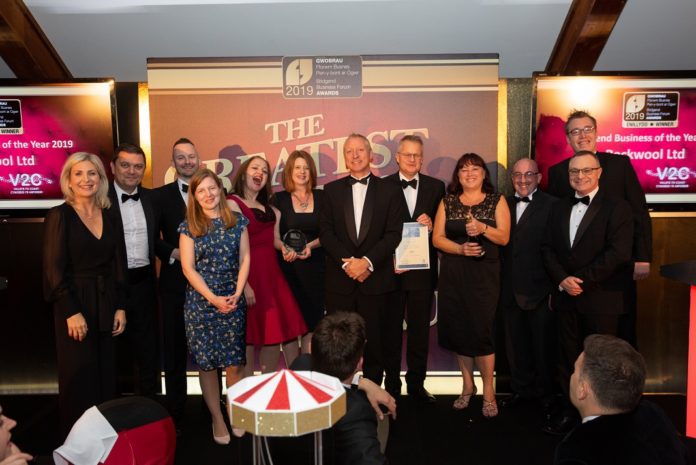 ROCKWOOL UK has won Bridgend Business of the Year 2019 and Manufacturing Business of the Year at the annual Bridgend Business Forum Awards gala.
Organised by Bridgend Business Forum and supported by Bridgend County Borough Council, these awards recognise excellence across all sizes and sectors of business in the county borough.
The awards come as ROCKWOOL UK celebrates 40 years of business in Wales this year. The company has also created 115 new permanent jobs over the past year with the development of its new logistics centre at its Bridgend site.
Darryl Matthews, managing director of ROCKWOOL UK, said: "These awards are a celebration of the strong growth and exceptional business performance we have seen over the past few years. It is a testament to our hard-working staff, and I would like to thank each and every one of them. I would also like to congratulate the commendable nominees and other award participants.
"Now more than ever, non-combustible, sustainable and energy efficient insulation is integral to our building industry. ROCKWOOL UK is committed to meeting the growth in demand for sustainable insulation products that perform across thermal, acoustic and fire safety needs.
"We are proud to be based in Bridgend, and we are committed to providing opportunities for other businesses through working with local suppliers during both the development of our new logistics centre and the operation of our production facility."
Ólöf Jónsdóttir, head of public affairs at ROCKWOOL UK, added: "We are very proud to play our part in Bridgend, providing skilled jobs and boosting the local economy by using local supply chains as well as our work for the community, such as the Woodland for Learning Centre and our charitable donation programme. We would like to thank the Bridgend Business Forum for their recognition."